Jewish World Review May 30, 2006 / 3 Sivan, 5766
First things first: Seek shelter
By Jan L. Warner & Jan Collins


http://www.JewishWorldReview.com | Q: I am a 77-year-old widower in fairly good health. Shortly after my wife died five years ago, my son asked me to come to live with him and his wife, as I had been living alone. So I moved halfway across the country and moved in. After doing so, we found his house was too small, and he suggested adding a small apartment for me, which I thought was a good idea. So I paid the $85,000 cost of construction and $10,000 more for furniture with the understanding I would be able to stay there until I needed a nursing home or died. I have also paid my son and daughter-in-law $800 each month for my share of the food and utilities. I pay my other expenses. I have a daughter I see infrequently.

Recently, I have been getting the cold shoulder from my son and his wife, who tell me that my presence has put a strain on his marriage, and I will have to move. I was surprised because I have stayed to myself and tried not to interfere. He said nothing about my $85,000 but told me I could have my furniture. My monthly income from Social Security and a pension is $2,750, and I have about $175,000 left in certificates of deposit from the sale of my home. My daughter says that I should get the $85,000 back from my son, but she and her family don't have room for me. I have moved away from all of my friends and don't know where to turn. I am too embarrassed to tell anyone what a schnook I have been. Should my son give me my $85,000 back? Where should I live and who can help me? What should I do about my will and power of attorney, which name my son, especially since my daughter has no time for me either?

A: First and foremost, you need a place to live. If you are going to stay in the same area as your son, you may wish to contact independent-living and assisted-living facilities in your area and begin taking tours to see which one you like. It may be a good idea for you to spend the weekend in one of the facilities to acclimate yourself. If not, you can go back to your hometown and do the same thing.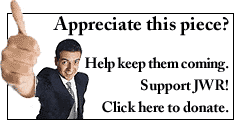 Or you may want to contact a private geriatric-care manager in your area who knows what facilities are available and can help get you placed. In this way, you will have a private resource with whom you can have a personal relationship. If you cannot find a care manager in your local phone book, you can locate one near you by visiting the National Association of Professional Geriatric Care Managers' Web site at www.caremanager.org.

As to your son and the $85,000, the money was not a gift to him because you apparently did not file a gift tax return. Generally, agreements regarding real estate must be in writing, especially between family members. Here, there is none, but you certainly provided the money and can probably claim that you performed your end of the "contract" but he breached his. You could ask a judge to require him and his wife to "specifically perform" and allow you to stay, but this would not work. Or you could claim that he and his wife are holding your money in a "constructive trust," especially since you and your son are in a confidential relationship. The law does not allow a person to keep money that has been acquired through a breach of trust or the violation of a fiduciary duty, which is what we believe you have here.

With your income and remaining assets, you should have no problem affording a comfortable independent or assisted-living environment. If you and your son are still getting along otherwise, there would be no real reason to change your powers of attorney; however, if you are not, you should carefully consider the replacement. Your daughter lives far away and has little contact with you, but she may be the best choice. You have no friends in the area. Under the circumstances, your son may not be the best choice. You may find a trust department of a small bank will help you. But when you change, make sure your power of attorney does not become effective unless and until you are incapacitated, and do not include gifting provision so all the rest of your money is available for your care.

And if your son does not return the $85,000 and he remains a beneficiary of your will, you may want to direct that the gift you made offsets any other funds he may receive at your death.
Every weekday JewishWorldReview.com publishes what many in in the media and Washington consider "must-reading". Sign up for the daily JWR update. It's free. Just click here.
JAN L. WARNER received his A.B. and J.D. degrees from the University of South Carolina and earned a Master of Legal Letters (L.L.M.) in Taxation from the Emory University School of Law in Atlanta, Georgia. He is a frequent lecturer at legal education and public information programs throughout the United States. His articles have been published in national and state legal publications. Jan Collins began co-authoring Flying SoloŽ in 1989. She has more than 27 years of experience as a journalist, writer, and editor. To comment or ask a question, please click here.
© 2006, Jan Warner