Jewish World Review May 19, 2006 / 21 Iyar, 5766
Symbol's enterprising handheld
By Mark Kellner
http://www.JewishWorldReview.com | The MC50, an "enterprise digital assistant" from Symbol Technologies, Inc., is not your father's handheld - or your roommate's, either. This device, for which "street" prices range between $735 and $950 at various online vendors, is as much as three times the cost of similar, but hardly comparable, models from Dell Computer Corp. and Hewlett Packard. The price, and extra heft, of the unit, means the MC50 is designed for business, not for show.

The unit is meant, the firm says, to blend "an enhanced PDA-style form factor with optimal performance to operate enterprise-level applications." Translation: you can check your appointments, but also scan barcodes, wirelessly send data to the host computer system and make Voice-over-IP calls using your company's in-house network.

I didn't have the chance to test the voice capabilities of the MC50, but as a handheld this is a rather nice performer, limited only, as shall be seen, by the Windows Mobile operating system. As a handheld, it's a rather impressive device.

Out of the box, the MC50 has the full suite of Windows Mobile applications: stripped down versions of Microsoft's Word, Excel and Outlook components such as e-mail, contacts and a calendar. So far, so good: hook the device up to a PC running the main Microsoft Office applications, and you can sync quickly and be on your way.

The model I tested included a small built-in keyboard, call it "thumb capable," which can be used to enter information, compose messages and similar tasks. Both numeric keypad and "caps lock" modes can be invoked, making it easy, in the former case, to do a string of calculations.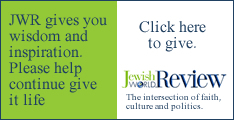 A wireless 802.11b radio is built into the unit; Bluetooth communications is an option via a SecureDigital form-factor slot. Also built-in is a 1.1 megapixel camera, which can also be configured to work as a scanner. There's 64 Mbytes of user memory, which could also be expanded through the SD card slot.

The device is "sturdy," and while some may call it "rugged," it's not "ruggedized" in the sense that military and other high-demand users would call it. It is far more durable than your average PDA. I didn't bat it around during testing, and I suspect the LCD screen would be as sensitive to gravity as would any other, which is also why optional screen protectors are available.

If you're walking the factory floor, or a regional distribution warehouse, this might be the product for you. For the sales floor in a large store, it might also work very well, especially if the VoIP (stet) communications are enabled. Having that feature would allow your office phone to follow you, and that's rather neat. The VoIP feature is limited to certain industrial-strength phone systems, however, so setting it up at home or in a small office seems out of the question.

But there are problems with the Windows Mobile operating system, and they're not inconsequential. One of the greatest is with Microsoft's Internet Explorer as installed on the device. There's no way to switch from "portrait" to "landscape" mode, the latter being far more suited to Web surfing. I tried, several times, to download Opera's mini-browser for Windows Mobile 5.0, and the Opera server didn't comply, leaving me stuck with IE.

The other Microsoft applications are fine as far as they go, though I wish there was a handheld PowerPoint version that would let me tote, and show, presentations. More consumer-style applications such as Windows Media Player are not pre-installed, again owing to the all-work orientation of the device.

Should you buy this for your company? Perhaps, but probably only if you have the resources to customize and outfit this device for your workers' specific needs. It's a good product, but it's not for everyone. Information can be found at http://www.symbol.com/mc50/.
Every weekday JewishWorldReview.com publishes what many in in the media and Washington consider "must-reading". Sign up for the daily JWR update. It's free. Just click here.
JWR contributor Mark Kellner has reported on technology for industry newspapers and magazines since 1983, and has been the computer columnist for The Washington Times since 1991.Comment by clicking here.
© 2006, News World Communications, Inc. Reprinted with permission of The Washington Times. Visit the paper at http://www.washingtontimes.com