http://www.JewishWorldReview.com | The harsh criticism by conservatives of the accord on judicial nominations brokered by John McCain (R-Ariz.) and Ben Nelson (D-Neb.) has been excessive.

In reality, it is the left that has lost the most with the accord — big time.

The most immediate effect of the agreement is that Senate Minority Leader Harry Reid (D-Nev.) has lost the solid support of Senate Democrats to filibuster judges based upon a caucus decision. Instead, seven Democrats have declared themselves to be free agents.

This in turn means that the abortion rights lobby and the extreme secularists at People for the American Way, who have exercised extraordinary influence over the actions of Senate Democrats about judges, have lost what was an effective veto over judicial appointments.

This is a monumental change, illustrated by the three judges the accord specifically commits the Democratic signatories not to filibuster: William Pryor, Priscilla Owen and Janice Rogers Brown.

The left conducts an intellectual cavity search of judicial nominees to detect even the most minute deviation from support for judicially-legislated abortion rights. With Pyor, they didn't need to search very hard. He's publicly denounced Roe vs. Wade as "the worst abomination in the history of constitutional law." During his confirmation hearing, he didn't back off that characterization a bit.

As an appellate court judge, it's Pryor's job to apply precedent, not change it. His tenure as attorney general in Alabama gives ample evidence that he's a careful lawyer who adheres to decisions even when he strongly disagrees with them. But he's precisely the sort of jurist the activist left wants to keep off the bench.

In Priscilla Owen's case, her abortion sin was narrowly interpreting a judicial bypass provision under Texas' parental notification law for abortions conducted on a minor. The left also claimed she has a pattern of siding with corporations against consumers and consumer regulation.

The McCain-Nelson accord has, of course, led to her confirmation.

Tellingly, two of the Democratic signatories not only found her an inappropriate target of a filibuster, but actually voted to confirm her.

Brown is a clear skeptic of the regulatory state and has been nominated to the D.C. circuit where such views will be the most consequential.

The accord commits the signatory Democrats not to filibuster judicial nominees except "under extraordinary circumstances." If judges such as Owen, Pryor and Brown do not constitute "extraordinary circumstances," then the path is clear for Bush to appoint strong, well-qualified conservatives to the bench.

Of course, the accord does not similarly protect two other Bush appointees, Henry Saad and William Myers. But the Democratic signatories haven't committed to support a filibuster of them either. And the stakes for these judges just aren't the same, for the left or the right.

Saad has been nominated for a seat for which Republicans had previously blocked a Clinton nominee. So, there's a bit of political tit for tat going on, rather than a clear fight over judicial philosophy.

Myers, who has represented mining and cattle interests, has run into opposition from the left over natural resources and environmental issues.

But in this area, the real problem with overreaching activism has been in the legislative branch. Congress has passed laws that interfere excessively with property rights and rely too extensively on litigation for enforcement.

Moreover, while property rights were a fundamental founding principle, they only find constitutional protection in the takings clause. It would be nice if the courts gave more muscle to this protection, but in reality this issue pits two conservative judicial principles against each other: deference to the legislative branch vs. constitutional limits on governmental action.

Conservatives have denounced the accord's statement encouraging President Bush to consult with both Republicans and Democrats before making judicial nominations as some sort of untoward limitation on his authority. But if there are seven Democrats who have publicly announced their willingness to buck their leadership on such nominations, working with them is simply smart politics.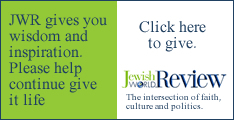 Conservatives would have preferred to lift the specter of the filibuster from judicial nominees entirely, but it's not clear that there were the votes in the Senate to do that.

That option, however, remains. What does not remain is the ability of Reid to conduct filibusters at the whim of the liberal activist groups.

Conservative reaction has undoubtedly been colored by presidential politics. For some reason, McCain has alienated conservatives more than a careful consideration of his record would warrant. To some extent, this seems purposeful by McCain. I suspect it's more his natural combativeness than any serious political calculation, since it certainly would seem to do him much more harm than good.

What the McCain-Nelson accord fully means will only be known as additional judicial nominees are considered.

But the immediate effect has been to defang the left and clear the path for the confirmation of strong, clearly conservative judges.

And that's progress.