http://www.JewishWorldReview.com | American progressives continue to advocate that the United States should move more toward Western Europe's larger social welfare states and greater job protections.

Western European politicians, for their part, certainly continue to think that what they refer to as their "social model" is superior. But there is also increasing anxiety among them about Western Europe's economic performance and the need for reform.

The economic paths of the United States and Europe began to diverge in the 1990s. Right now, the Eurozone economies have growth rates that are a third to a half that of the U.S.

In the 1990s, the U.S. economy experienced a quantum increase in productivity. European investment in information technology as a percentage of gross domestic product is considerably less than in the United States and is declining. The European Commission estimates that, as of this year, labor productivity per hour in the European Union will have declined from 97 percent of the U.S. level in the mid-1990s to only about 88 percent.

The E.U. produces only about 70 percent of the U.S. GDP per capita. It has a smaller portion of its population in the workforce and much higher unemployment among those wanting to work.

Europeans work fewer hours per year and retire earlier. Over the course of a lifetime, American workers put in 40 percent more hours than their European counterparts.

There is a cottage industry on both sides of the Atlantic denying that this growing discrepancy in economic performance is a result of the social model, and even that the discrepancy exists and is growing. But that defies logic and experience.

In Europe, it's harder to eliminate jobs, which makes employers more reluctant to create them to begin with. Much more of the workforce is covered by collective bargaining, making pay for performance wage structures difficult. Unemployment benefits tend to be more generous and last considerably longer.

Higher taxes and less flexible labor markets lead to less investment and slower growth.

European leaders have a very difficult political path to tread. There appears to be great reluctance by their publics to give up any of the security, protections and benefits of the social model. Yet without higher economic growth, the model is unsustainable. But higher economic growth requires reforming the model.

The new president of the European Commission, Jose Manuel Barroso, has made reform and economic growth his priority. His vice president, Gunter Verheugen, has improved competitiveness as his primary portfolio.

But their first initiative — opening up the service sector to greater cross-country competition within the European Union — has come a cropper. France and Germany buried it, fearing the effect of competition from newly admitted members from Eastern Europe.

France's ambassador to the United States, Jean-David Levitte, was in town last Thursday and talked with the Arizona Republic editorial board. I asked him about the growing discrepancy in economic performance and what, from the European perspective, were the causes of it.

He readily admitted the need for reform, and mentioned a couple taking place in France: slowly increasing the retirement age and adding a modest copay for using the national health service.

But these are intended to modestly decrease the cost of the welfare state. They don't increase output.

While France and Germany have tried modest labor reforms, they have met with fierce resistance. France has a legislatively mandated 35-hour workweek. Allowing the option of voluntarily working up to 48 hours, the E.U. maximum, was highly controversial.

Supporters of the social model on both sides of the Atlantic say that Europeans have simply decided to choose greater free time to working more and making more.

If individuals make that decision, fine. That's their right.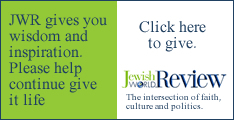 But the social model, in effect, makes that decision for everyone, stifling initiative and risk-taking — the basic ingredients of economic advancement.

I asked Levitte whether reform was really possible, or whether the people of Europe were simply willing to accept inferior economic performance for the economic security of the social model.

At this point, European leaders aren't willing to acknowledge that such a choice is what confronts them. So, beyond expressing general optimism, Levitte ignored my question — although, as a skilled diplomat, he did so quite nicely and volubly.

In the United States, the basic choice on social policy is whether to pursue the European model and increasingly rely on the government to provide economic security, or enhance an American alternative in which individuals are more empowered to obtain economic security for themselves.

The current Western European experience offers an instructive and cautionary lesson about that choice.