Jewish World Review May 19, 2005 / 10 Iyar, 5765
Sympathy for geezer rock stars
By Clarence Page


http://www.JewishWorldReview.com | On the culture front, it is encouraging for an aging Baby Boomer like me to learn that the hottest act on this summer's rock concert circuit happens to be a group of senior citizens.

Yes, roll out the black denim, my dear, and pack up the extra-strength painkillers. The Rolling Stones are leaving their English homes to come back and kick boo-tay on tour yet again, some 40 years after Mick Jagger couldn't "get no satisfaction" in their first invasion.

Sometime back in the 1970s, if memory serves, Mick Jagger scoffed at the notion that he still would be dancing around stage to "Jumpin' Jack Flash" by the time he turned 40. Right. Now Sir Mick— he's been knighted— is 61.

Yet, as he performed a few numbers with the band at their recent news conference, he looked not only fit but physically pumped and buffed, more muscular than the scrawny Kid Mick we used to know.

Still, there was an ironic message to the occasion. The ability of geezer Stones to roll in as this summer's hottest-selling rock concert ticket is a testament not only to their resilient talents but also to how much rock 'n' roll is ailing as a vital, edgy soul-capturing engine of youth culture.

The summer of the Stones follows a winter of rock's discontent. "Rock Radio No Longer Rolling," blared a headline in the March 24 Rolling Stone magazine (no relation to the band). In the previous seven months, no fewer than five major-market rock radio stalwarts (Philadelphia's WPLY, Washington, D.C.'s WHFS, Miami's WZTA, San Jose's KSJO and Houston's KLOL) switched to other formats.

The sounds of "urban," the radio industry's artful term for hip-hop, or "hurban," short for "Hispanic urban," are the new engines of creativity and sales, outside the easy listening "cool jazz" or golden-oldie rock stations.

CD sales show a similar trend. All 10 of the top performers on the Billboard music sales charts were black artists in October 2003, for the first time in the 50-year-history of the charts. Nine were rappers and the other was a song by R&B singer Beyonce and reggae star Sean Paul.

If young black artists are emerging at music's new cutting edge, history is only repeating itself. Like countless other rockers, the Stones (who got their name from the Muddy Waters blues song "Rollin' Stone") reverently embraced the low-down, fundamental Mississippi-Memphis-Chicago blues axis, dropping in on Chicago and Memphis clubs to jam with Buddy Guy, B.B. King and others and recording an instrumental track titled "2120 S. Michigan Avenue," the address of blues-giant Chess Records' studio in Chicago.

And now, years after studying the lords of ancient blues arts, the Stones themselves have become elder statesmen of rock, a role to which the media are unaccustomed. In an interview on NBC's "Today" show, Jagger and lead guitarist Keith Richards, also 61, hinted at a curious "inverse racism," as co-host Matt Lauer put it, in the way reporters always seem to ask white seniors like the Stones why they're still touring while black artists keep touring no matter what age they are and hardly anybody asks them why they still do it.

"We're just musicians," Richards said. "I mean, it's other people's bags that we get put in, and, I mean— right, because we're white. Oh, `You— you made a lot of money, why the hell would you want to do that?' Because we love it. It's as simple as that."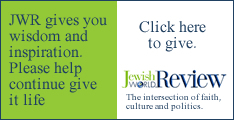 Still, it doesn't speak much for the state of new rock artists that the old guys seem to make a bigger noise than the new ones.

I suspect that rock as we have known it is over. Been there, heard that, bought the T-shirts. Maybe rock died as a cutting-edge force with the 1994 suicide of Nirvana leader Kurt Cobain, the king of grunge, the Seattle-born music of youth-despair that became rock's first and last Big Thing of the 1990s.

Maybe some new Beatles, Stones, Sex Pistols, Nirvana, Jimi Hendrix or some other Messianic Big Thing is coming around the corner to save rock once again. But, if history is our guide, I predict that rock will fade after a half-century of vitality into a pastime of aficionados in the way of jazz, the blues, bluegrass and other once-prominent genres.

The new nurseries of music creativity are much the same as the old ones: black culture, Latino culture, working-class whites, angst-ridden suburban kids and the fast-rising global multicultural techno-reggae pulse of "world music." Who knows? As the world's young people live increasingly in the fast-paced, planet-shrinking paths of cyberspace, the next musical rage may not be so easy to pin down by geography.

In the meantime, as we boomer geezers fill our iPods with memories and gather in amphitheaters to hear soulful rock survivors perform what's left of our music and the selves that we once knew, indulge us, children. These days we hear a new message in the Stones' refrain, ". . . This could be the last time. May-be the last time, I don't kno-o-ow."

Oh, no.
Every weekday JewishWorldReview.com publishes what many in in the media and Washington consider "must-reading". Sign up for the daily JWR update. It's free. Just click here.
Comment on Clarence Page's column by clicking here.
© 2005, TMS