Jewish World Review May 30, 2005 / 21 Iyar, 5765
Creating a trust for your specific needs
By Jan L. Warner & Jan Collins


http://www.JewishWorldReview.com | Q: My husband died six years ago and left me financially comfortable. I am 78, have two sons, 53 and 50, and four grandchildren, all under 30. For the past two years, I have been giving my sons and grandchildren $5,000 each per year — and have watched all but one of them squander the money. I have known for years that my sons are both poor money managers and, unfortunately, so are three of their children. My only granddaughter is the sole saver among them. My sons have been married five times between them.

I want to ensure that what I leave will be used intelligently and not wasted; my husband and I had scrimped and saved to acquire what I have left. Also, I don't want what I leave to my sons passed on to another ex-wife. I have been dissatisfied with the advice given me by a lawyer, who has recommended some type of trust that will pay out income and principal to each child and grandchild over time. This does not seem to be what I want and is overly complicated. Can you give me any ideas on how to best achieve my goals?

A: To recap: You want to control how your money is spent after you die because you believe that your hard-earned resources will otherwise be wasted. Did you know you can use specially designed trusts to control the disposition of your money after you die?

While the word "trust" may be intimidating, it's little more than a "bucket" into which all or a portion of your assets can be poured at a predetermined time — such as your death. The person or entity you name as "trustee" is charged with keeping the bucket filled by making appropriate investments and by ladling out the portions of the contents for the specific purposes you direct in your trust document.

Once distributions are made from a trust, there is no control over how the funds are used. Thus, we agree that having the trustee make periodic payments of income and principle will not meet your goals and will be considered to be "available" to the beneficiaries. So, you should first decide, and specifically state in the trust, under what conditions and for what purposes your trustee will have the discretion to make distributions — for example, for advanced education, home ownership, health reasons, etc. You can place limits on the amount of distributions made to each beneficiary each year. You can also require that the trustee consider each beneficiary's income, assets, health and credit worthiness before making a distribution.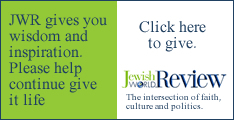 Choose your trustee wisely and, depending on the size of your estate, consider a corporate trustee rather than appointing one or more of the beneficiaries to this position. You should also include contingency provisions in your documents, such as who will receive any funds that may remain in a beneficiary's share of the trust should that beneficiary die before you or die before receiving all of the funds. And, because all good things come to an end, you must choose an ending date for each trust — for example, to make final distributions of remaining funds to each beneficiary as he or she attains age 65 or 70.

While you will not be able to think of everything, armed with the above information, we suggest that you revisit your attorney and see if he can modify his standard trust to fit your specific needs.
Every weekday JewishWorldReview.com publishes what many in in the media and Washington consider "must-reading". Sign up for the daily JWR update. It's free. Just click here.
JAN L. WARNER received his A.B. and J.D. degrees from the University of South Carolina and earned a Master of Legal Letters (L.L.M.) in Taxation from the Emory University School of Law in Atlanta, Georgia. He is a frequent lecturer at legal education and public information programs throughout the United States. His articles have been published in national and state legal publications. Jan Collins began co-authoring Flying SoloŽ in 1989. She has more than 27 years of experience as a journalist, writer, and editor. To comment or ask a question, please click here.
© 2005, Jan Warner