Sure, the Bible is holy, but does it really mean anything?
By Rabbi David Fohrman
Several months ago, JWR published a multi-part series by the author titled "Serpents of Desire: Good and Evil in the Garden of Eden". Since then, readers have been clamoring for the sequel. Beginning next week, JWR is pleased to present just that: the rabbi's intriguing exploration of the next major story in the Book of Genesis, "The World's First Murder: A Closer Look at Cain and Abel".
This article sets the stage for the new series.
As with the previous series, we encourage reader participation. PLEASE try to stump our master teacher!
http://www.JewishWorldReview.com | The Bible is completely irrelevant. The Bible is the Holy Word of G-d.
Two opposing point of view, right?
Not necessarily. Make sure you're sitting down, dear reader. Because believe it or not, you may well subscribe to both these views at the same time. Here's why:
Take a minute, if you would, to complete the following little survey. You don't have to hand it back to anyone, so try and be honest. Here we go:
Please check the label that best describes you:
| | | |
| --- | --- | --- |
| Check One | Label | Your Feeling Towards the Bible |
| 1. | Dyed in the Wool Atheist | Bible is Utterly Irrelevant to You |
| 2. | True Believer | The Bible Informs Your Whole Life |
| 3. | Neither of These Extremes | Neither of These Extremes |
Maybe you picked option (1) or (2). But what if you picked (3)? Let's imagine what its like to a (3); let's take a moment to put ourselves in his shoes and to enter that world.
Those who shunned the first two options and picked (3) are people who might profess a healthy respect for religion. As a (3), we may suspect, even if we are not entirely sure, that the Bible reflects the will of the Creator. At least our emotional, our spiritual side, suspects this. But deep inside, we may harbor a terrible secret. We may fear that the Bible is utterly irrelevant.
The source of this fear is not our emotions or our spirit but our brain. The brain leafs through the Bible and discovers in its pages a talking snake who offers a forbidden apple to a beautiful maiden. "Sounds like Snow White to me", mumbles the brain. Not long after that, he gets to a story where some people build a tower and G-d decides to destroy it. "One second", asks the brain, "what was so bad about that tower?" He reads the story again and can't find anything objectionable in it. G-d just seemed to decide He didn't like it. And a few chapters later, Mr. Brain gets to a story where G-d asks a man to take his son to the top of a mountain and kill him. "That's it", grumbles the brain, "I think I've had enough of this book. None of these stories really make any sense."
And so the brain is ready to walk away. But one day he looks around to find that the body of which he is a part is sitting in a synagogue. And the man in the front of the congregation is talking very solemnly about this book, the Bible. Everyone in the pews is dutifully nodding his or her head in agreement. "What are they doing", thinks the brain, "are they nuts? Don't they realize this book doesn't make any sense?" And then something happens that's even worse. The brain sees that its own head has started to nod dutifully as well.
By this time, our friend the brain has pretty much had it. He's ready to revolt.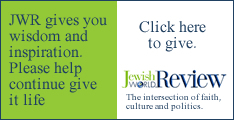 In a nutshell, this is the dilemma many of us face. It is a textbook case of what psychologists like to call cognitive dissonance — the state of torment that besets us when two parts of ourselves are at war with each other. Our brain has objections, but our emotions and our spirit want to revere the Bible as holy, as being the bedrock of morality in an unstable world. Our emotions and our spirit would really appreciate it if the brain would just keep his objections to himself.
How do people deal with cognitive dissonance? The not-so-pretty truth is: Usually through an act of suppression. We often end up believing what we want to believe, and we try to suppress our intrusive thoughts to the contrary.
In real life, this means that the brain usually loses the battle. We slowly learn to ignore his questions.
The problem, though, is that ignoring questions doesn't cause them to go away. Instead, ignoring questions just causes them to "go underground".
When a question goes underground, it becomes part of the partisan resistance. We can smile and pretend everything is all right, but deep inside, something feels rotten.
When simple, reasonable and fundamental questions accumulate within our soul and are denied expression in our consciousness, they will slowly drain the life out of our appreciation of the Bible as a source of wisdom that can make any important difference in our lives. Sure, we will read the stories and "revere them" — at least outwardly. We will talk deferentially about Adam and Eve, Cain and Abel, Moses and Miriam. We will nod our heads solemnly about what great and holy personalities they were. But inwardly, we will have lost confidence that they have anything to teach us.
The Bible will have become both holy and irrelevant.


For those of you who suffer from "holy irrelevance", I'd like to suggest a way out. What I am about to propose constitutes the first few steps along a journey I hope to take with you as you read this book. It is a journey, I submit, that can lead us into the inner world of the Bible. If you're game to come along, read on:
Maybe one of the reasons the brain and emotions find themselves in conflict about the Bible is that we have a flawed view of the questions our brain submits to us. We are worried that they threaten our belief in the Bible as a sacred work. We are worried that somehow, the stark and challenging questions posed by the brain might just be heretical.
But maybe that's wrong. Maybe the Bible wants us to ask questions.
Throughout the centuries, Judaism has always prized questions. It has consistently insisted that questions are more valuable than answers. Indeed, in centuries past, teachers in children's religious schools would give children shiny new coins for brilliant questions; not for brilliant answers. Why? Because Judaism understands that the Bible isn't some sort of fairly straightforward book you're just supposed to "believe in." It's not a childish book of villains and heroes, a kind of Grimm's Fairy Tales garnished with some moral lessons here and there. It is a book that must be approached with sharpness of mind. It is a book we must labor over before it will consent to yield its treasures to us. And the first steps of that labor is the asking of questions.
Yes, every Bible story has its "problems" — but that's precisely the point. The questions are not really problems. Rather, the questions are opportunities to penetrate the fairy-tale like exterior of a story and to begin to reach its core. Each "problem" is a clue. And in the end, when you add up these clues, they can become the basis for a breathtaking new way to understand the story as a whole.
The true student of the Bible is not afraid of questions. He or she thrives on them.
Keep that thought in mind as you venture off with me in the weeks ahead. Intelligent questioning is our first, most valuable tool, in seeking to understand the Bible. Indeed, if the Bible is to be anything other than a fairy tale, this has to be true. And once you accept this, you may find that your brain and your spirit can live happily ever after, after all.


In an earlier series of articles published on JWR, we looked at the story of Adam and Eve in the Garden of Eden. In keeping with what I've just talked about, we began by asking a lot of questions. I'd like you to join me as we begin another adventure in Biblical text — a closer look at the next major episode in the Book of Genesis, the story of Cain and Abel. Once again, let's clear the deck by starting with some open and honest questions about the text, the kind any intelligent reader would ask when reading the story for the first time. And let's see where these questions take us.
Take a break from your day, open your Bible and read through fifteen or so verses in Genesis, chapter four, that comprise the story of Cain and Abel. Ask yourself: What, if anything, seems odd or problematic in the story? What bothers you about it? In the smaller picture, what details strike you as unexpected? And in the larger picture, what seems surprising about the overall message of the story?
I'll meet you back here next week and we'll compare notes.
Every weekday JewishWorldReview.com publishes uplifting articles. Sign up for the daily JWR update. It's free. Just click here.
Comment by clicking here.
Yes, send a note. We're waiting to hear from you!
Rabbi David Fohrman teaches Biblical Themes at the Johns Hopkins University, and directs the Hoffberger Foundation for Torah Studies. His intriguing talks on a wide array of Biblical themes are available on tape and CD at jewishexplorations.com
© 2005, Rabbi David Fohrman