<!- end inthis -->
Jewish World Review May 24, 2005 / 15 Iyar, 5765
Feminism in combat?
By Tucker Carlson


http://www.JewishWorldReview.com | American society changed this week, and almost no one noticed. Republicans in Congress decided to drop a bill that would have kept women off the battlefields of Iraq and Afghanistan. Since 1994, women have been prohibited from serving in ground combat units. The policy is still in place, but it is routinely ignored. So far in Iraq, 34 female soldiers and civilian military employees have been killed by enemy fire.

The measure might have done something to protect female soldiers. But before a vote could be called, the bill was withdrawn under pressure from the Pentagon, which needs all the warm bodies it can get, and from Democrats, who believe getting shot at is the next stage in women's liberation. And so American women will continue to die in combat.

There's no way to spin it: Allowing women to get shot to death, or blown up, or mutilated and disfigured in war — particularly in a voluntary war — is horrible. It's unnecessary. It's barbaric. And it is virtually without historical precedent. Until now, societies have not done it. Even the most primitive cultures don't send mothers off to battle. But suddenly, with almost no public debate, we do.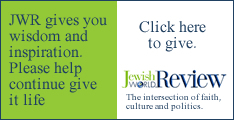 So American women will continue to bleed to death in Iraq. The left will laud them as feminists heroes. The right will say they gave their lives for freedom in the Middle East. And future generations will look back with horror and contempt and wonder why we allowed it to happen.
Every weekday JewishWorldReview.com publishes what many in in the media and Washington consider "must-reading". Sign up for the daily JWR update. It's free. Just click here.
CARLSON'S LATEST
"Politicians, Partisans, and Parasites: My Adventures in Cable News.
The book is not about bashing liberals (indeed, Carlson admits that his Ober-liberal cohost James Carville is "one of my favorite people"), but about the colorful and at times irreverent people who make politics so interesting-and entertaining. The author reserves his criticism for stuffy politicians who take themselves too seriously, and he lavishes praise on those who make good on-air guests. Sales help fund JWR.

JWR contributor Tucker Carlson is a journalist, college instructor, public speaker and host and managing editor of the PBS show "Tucker Carlson: Unfiltered". Comment by clicking here.
© 2005 Tucker Carlson
Columnists
Toons
Lifestyles