Jewish World Review May 14, 2004 / 23 Iyar, 5764
Hoagies & Hasidics
By Faygie Levy
Plans are underway to create a modern-day shtetel in the City of Brotherly Love

http://www.jewishworldreview.com | PHILADELPHIA — With a community growing at a more rapid pace than the rest of national Jewry yet bound by a dearth of available land on which to build new homes, fervently-Orthodox Jews in and around Manhattan — in suburban areas north of New York City and in northern New Jersey — have found themselves in a bit of a bind. But they're looking to Pennsylvania, and specifically Philadelphia, to help them out.

Ads have appeared recently in fervently-Orthodox newspapers, including Hamodia, Yated Ne'eman and the Monsey, N.Y. Advocate, touting a plan to bring hundreds of families here to help establish a fervently-Orthodox enclave.

Some organizers say that potential homeowners have already shown interest in the project, called Be'eras Hamayim — "wells of water" in Hebrew.

"We have 500 families already registered," says Rabbi Aaron Schwartz, leader of Congregation Riminov in Boro Park, Brooklyn. "Most of the people will be working — bringing business with them. We're talking about relocating a lot of businesses."

One of the major attributes, as the ads proclaim, will be low-cost homes — $250,000 for a four-bedroom house, as compared to the $600,000-plus that homes go for in Boro Park and suburban Monsey. The homes will feature private yards, separate Passover kitchens, and will be located, according to the ad, a "20-minute walk from an existing fervently-Orthodox community."

The project will also include the establishment of shuls and Yiddish-language yeshivas — one for boys, another for girls.

Be'eras Hamayim is expected to progress in stages, with the first phase bringing some 300 families to Philadelphia. The second phase would focus on several thousand families.

Those affiliated with the project would not say exactly where or when the first families would settle. However, several people have said that organizers are looking at sites within the city's borders.

Rabbi Solomon Issacson of Congregation Beth Solomon Suburban of Somerton, who has met with the project's organizers, says that "it's just a tremendous opportunity for the entire city of Philadelphia, not just the Jewish community."

He notes that large families would be taking the plunge, and that the numerous children expected to arrive here would not tax the city's school system. Rather, these families would contribute monetarily to the city's coffers through their businesses and the employment opportunities made available to them.
A 'WIN-WIN SITUATION'
It is, Issacson says, a "win-win situation."

Currently, some 7,100 Orthodox Jews live in the Greater Philadelphia region, according to the "1996-97 Jewish Population Study of Greater Philadelphia," with the highest concentrations found in Northeast Philadelphia and Lower Merion Township

According to David Zweibel, executive vice president for government and public affairs at Agudath Israel of America, housing is an "enormous issue in the Chasidic and Orthodox community, which has been expanding by leaps and bounds."

"At the same time," he continues, "in many ways, some of its housing needs are different from the rest of society. These tend to be large families [that] need many bedrooms ... they are all Sabbath-observant and need to be within walking distance of a shul. In general, these are people whose lives revolve around a community."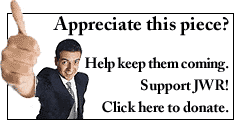 Zweibel, who is unaffiliated with the Be'eras Hamayim project, says that in many ways, Philadelphia is an "attractive option" for those looking for a place to relocate, but who still wish to remain close to New York.

Philadelphia is "an area where there is an existing community; you wouldn't need to create new structures," he notes. "There's kosher-food outlets, Jewish bookstores, and shuls and yeshivas."

There are local individuals who, independent of Be'eras Hamayim, are also trying to increase the size of the Orthodox community of Greater Philadelphia.

Rabbi Moshe Travitsky of Kehillas B'nai Shalom in Bensalem is running an ad in the fervently-Orthodox newspaper Yated Ne'eman under the header "Make Your Mark! Be a Torah Pioneer in America."

Travitsky has spent the last eight years commuting from Lakewood, N.J., to help build up B'nai Shalom and a local kollel. He's now relocating to Bensalem for good, bringing his family with him.

"We have a lot of attractions for young Orthodox families," including a mikvah and an eruv that's currently under construction, he says. "The idea of the ads is to try and attract people who have not decided where to live."

Homes in Bensalem, while not as cheap as in Northeast Philadelphia, are still considered a bargain by New York standards. Townhouse and condominiums within walking distance of the synagogue, according to Travitsky, go for about $200,000, while a large single-family home can be purchased for upward of $300,000.

While a number of interested families have called him, Travitsky says that one of the challenges for anyone considering relocation is finding a decent job.

"We still have to find more opportunities for employment. If we could find more jobs, then there would probably be a waiting line for people to buy houses in Bensalem."

Any efforts to increase the Jewish community of Bensalem is a good thing, according to Rabbi Jeffrey Schnitzer, religious leader of Congregation Tifereth Israel of Lower Bucks County, a local Conservative synagogue.

"Any time you can raise the spiritual level of the community, regardless of what hat you wear — no pun intended — it doesn't matter to me," says Schnitzer. "Any time we can have a center for Jewish learning and a center for Jewish observance, that can only be a positive in the community."

Bensalem is not the only community looking for new residents. The Jewish community of Rhawnhurst in Northeast Philadelphia is also doing its share to encourage relocation to the region. It runs a Web site, www.jcor.org, which speaks about the affordability of homes: four-bedroom houses, the sites says, go for between $160,000 to $200,000; community institutions include synagogues and day schools, kosher restaurants and Torah classes. The site even features links to local job listings.

Regardless of what happens, says Travitsky, "one thing is very clear: The Orthodox communities in New York are bursting at the seams, and young married couples must find some other place to start building homes and families. If it's not in Philadelphia, some other place will pop up."
Every weekday JewishWorldReview.com publishes what many in Washington and in the media consider "must reading." Sign up for the daily JWR update. It's free. Just click here.
Faygie Levy is a reporter for the Philadelphia Jewish Exponent. Comment by clicking here.
© 2004, Philadelphia Jewish Exponent