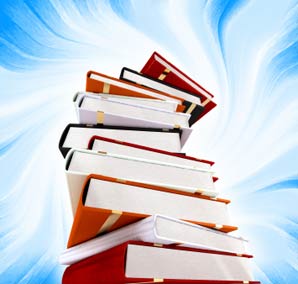 The Democratic presidential field grew by one on Thursday, with Ohio Rep. Tim Ryan announcing that he'll formally enter the fray this weekend
at a campaign rally in Youngstown
.
Let's look past the irony of Ryan, a nine-term congressman best known for trying to supplant Nancy Pelosi as a more Rust Belt-friendly face of the party (he received one-third of the House Democratic caucus vote in a failed putsch after the 2016 election), bringing his blue-collar message to the coastal-blue inanity of The View.
Instead, I'd like to ask: where's Ryan's compelling autobiography?
Come to think of it, why aren't more Democrats bringing more pathosto the campaign trail?
In American politics, there's always a question of trends – for example, the years 1993-2017 and three presidents each serving two terms. The last time that happened: the presidencies of Jefferson, Madison and Monroe.
Bill Clinton, George W. Bush and Barack Obama had little in common, other than Ivy League degrees. But each did this quite effectively: as first-time candidates, they weaved personal tales of character and perseverance into their campaign rationale.
With Clinton, we learned the story of an Arkansas boy who never met his biological father and instead had to endure and ultimately stand up to a drunken stepdad (William Jefferson Blythe died in a car crash three months before the future president's birth).
With Bush, the narrative was a spiritual awakening and the courage to kick the bottle (in the ninth year of his marriage, Bush faced the choice of a future with his wife or Jack Daniels).
And with Obama, the story was a man coming to grips with his racial identity and his calling in life (Obama wrote about himself and his ancestors twice before his first presidential run).
The 2020 field doesn't lack for rehashes of candidates' personal journeys. Minnesota Sen. Amy Klobuchar wrote about growing up in America's Heartland, in a book published in the summer of 2015. New Jersey Sen. Cory Booker said his 2016 book forced him to revisit "the more emotional moments" of his life. California Sen. Kamala Harris' tome, released shortly before her campaign's kickoff, was cynically panned by an NPR reviewer ("Harris does tell her life story, but she uses it as a vehicle for telling us what she really want us to know about her.").
And then there's South Bend Mayor Pete Buttigieg's recently released memoirs – lofty, ambitious . . . and, when you think about it, fitting for a 37-year-old mayor of the fourth largest city in Indiana who thinks he's qualified to run the planet's most powerful nation.
And then there's Joe Biden.
In 2017, the former vice president came out with Promise Me, Dad, which explores cancer, death and family grief (Biden's son, Beau, lost his battle with brain cancer in May 2015).
But in the two years since, Biden hasn't been published. He did put out a book in July 2007, in advance of a presidential run that wouldn't get as a far as the New Hampshire primary (Biden dropped out after receiving less than 1% of the vote in the 2008 Iowa caucuses). But, so far, he's 0-for-2020 in terms of campaign books.
This isn't to suggest that, if indeed he intends to seek the presidency, Biden should exploit his personal tragedies (in addition to losing his son to cancer, he also lost his first wife and a baby daughter in a 1972 car accident).
However, without a nudge to remind the public of the strength of character that comes from coping with loss – no book, no series of sit-downs with cancer survivors – Biden doesn't get the multidimensional credit that perhaps he deserves. As such, it's made it all the easier for his detractors to push the narrative of a one-dimensional "Creepy Uncle Joe."
It's worth noting that presidents canbe elected without the benefit of pathos. Donald Trump (do you have to ask if his name's ever been on a book?), didn't try to peddle a sympathetic tale of woe in 2016. And if Bernie Sanders wins his party's nomination next summer? It won't be because his 2019 bestseller proved to be an invaluable tailwind. Rather, Sanders will owe his good fortune to the left's fascination with "democratic socialism".
Imagine a world in which Trump hands over the reins to Sanders. It would mark the second time that the nation chose a president who had a complicated relationship with his party's core.
It would also repeat the 2016 experience of the nation choosing a candidate who appealed more to our collective grievances than America's well of empathy.
It won't spare us from future presidential candidates peddling their life stories.
But it does portend a new chapter in presidential campaigning: it's possible to pull off a victory without pulling voters' heartstrings.