<!- end inthis -->
Jewish World Review April 19, 2010 / 5 Iyar 5770
Who wins in 2010? Good luck reading tea leaves
By Byron York
http://www.JewishWorldReview.com | Matthew Beach is the type of tea party voter political strategists of all stripes have a hard time understanding. Beach got off Wednesday afternoon from his job working on helicopters at Redstone Arsenal in Huntsville, Ala., and along with his wife, Jessie, got in his 1999 GMC pickup to drive overnight to Washington, where he arrived in time for Thursday's lunch-hour Tax Day at Freedom Plaza. Before he left home, Beach hand-lettered a sign for the event. It read: DISAPPOINT THE GOVERNMENT: BE RESPONSIBLE, SELF-RELIANT AND KIND.
In general, Beach believes the federal government spends too many tax dollars on too many things that are better done by local communities. "If you're responsible, self-reliant and kind, you don't need the government to provide for any of that," he told me as we stood in brilliant sunlight not far from the White House. "I'm from Alabama, and if I have to look to Washington to take care of my neighbor, that's looking too far."
I asked Beach, who is 34, how he voted in recent years. "I usually write in, because in the past decade I've been disappointed in the candidates on both sides" he said. In 2000, he voted for Colin Powell. In 2004, it was Powell again. In 2008, he wrote in a Ron Paul-Sarah Palin ticket.
If you can predict how Beach will vote in 2012, you deserve to be president.
The rally was the work of a group called Online Tax Revolt. The idea was to capture the interest of people all around the country who couldn't come to Washington to rally on a workday. Online participants were asked to pick an avatar -- an Uncle Sam, a patriot in a tri-cornered hat, a doctor -- and take part in a virtual march across the country to the nation's capital. Then everyone could go to the onlinetaxrevolt.com website and watch an actual rally on April 15.
Except you can't have a rally with a bunch of avatars. It wasn't until a few weeks ago that organizers realized that if they promised people they could watch a big Washington rally, then they would actually have to stage a big Washington rally. So they scrambled to put together Thursday's gathering. It was the perfect Internet media event, staged for the purpose of being webcast to the 272,607 people who signed up.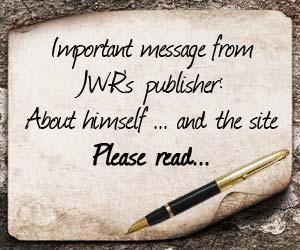 The theme was the federal deficit and out-of-control spending. "I have to pay my taxes today," said a woman from Centreville, Va., who asked that her name not be used. "Between my husband and myself, we have to pay almost $16,000 in taxes, and he just does IT work and I do credit administration," she said. "We thought we were doing OK ... and we're getting killed."
She blames Democrats and Republicans. "I say it all the time," she told me. "George Bush opened the door for Barack Obama and the Democrats to walk in."
Sarah Mahoney, an elegant retired Foreign Service officer from McLean, Va., seemed slightly amazed to find herself at a protest. "I'm one of those people that, 'That's no angry mob -- that's my mom,'" she laughed. It was the second demonstration she had ever attended, the first being at the Capitol a few weeks ago when the Democratic health care bill passed. "I really want to help everybody who is uninsured, but the system they proposed just breaks the budget," Mahoney said.
Being in downtown Washington, the Tea Party rally attracted the attention of passers-by who weren't exactly sympathetic to the cause. "I've got a good quote for you," said Eamon Clifford, lead organizer for the International Union of Operating Engineers. "The tea party protest looks like America if America looks like the audience from the Porter Wagoner show." (For the uninitiated, Wagoner was a 1960s country singer whose fans were mostly rural, white, and Southern.)
Clifford obviously had not met Mrs. Mahoney and many like her in the crowd. But he had a point when he complained about the prayer that was said before the rally. In it, the minister railed against "unconstitutional taxation" and declared that "Establishing justice and defending the borders are the only two legitimate functions of civil government." Why not just give thanks for the beautiful day and pray for everyone's wisdom and welfare?
In the end, the rally was more evidence, if we needed it, of the volatility of 2010 politics. The Tea Partiers are unhappy, highly motivated, and, like Matthew Beach, not entirely predictable when it comes to voting. November could be a wild ride.
Every weekday JewishWorldReview.com publishes what many in the media and Washington consider "must-reading". Sign up for the daily JWR update. It's free. Just click here.
Comment on Byron York's column by clicking here.

Previously:


04/12/10 GOP Obamacare strategy: Try repeal, then cut
04/05/10 Obamacare was mainly aimed at redistributing wealth
03/30/10 Message to Dems: People still don't like Obamacare
03/23/10 The coming consequences of Obamacare
03/16/10 Marco Rubio and the Republicans who love him
03/15/10 GOP hopes town halls take health care off table
03/08/10 Dems turn risky health vote into manhood contest
03/01/10 Why Obama defies the public on health care
02/22/10 South Carolina mulls 2012: Romney? Palin? Huck?
02/16/10 GOP winning war over Miranda rights for terrorists
02/09/10 Who are the 300 terrorists held in U.S. prisons?
02/02/10 Is Obama dissatisfied with being president?
01/19/10 The Republican dilemma: Good Michael or Bad Michael?
01/12/10 Now the lawmakers are figuring out what they didn't know
01/05/10 GOP deserves blame for Democratic excesses
12/29/09 Dems' dreams of a blue West begin to turn red
12/22/09 Why Dems push health care, even if it kills them
11/30/09 Dems' kamikaze mission: Health care by New Year's
11/23/09 Why it's a mistake to bring Gitmo prisoners here
11/16/09 Dems' slick fix: $210 billion of fiscal restraint
11/10/09 Obama can't be community organizer for the world
11/02/09 At key moment, Obama leaves health post unfilled 10/26/09 'Fierce urgency' for jobs, not health care'
10/12/09 Facts hurt Jennings in youth sex controversy
10/05/09 Amid terror threat, Dems chip away at Patriot Act
09/27/09 In Afghanistan, let U.S. troops be warriors
09/21/09 Under fire, Democrats abandon ACORN in drove
09/14/09 Dems stifle Republican health care plans
09/08/09 For Dems, a serious Charlie Rangel problem
09/07/09 Obama's speech: Wrong setting for a sales job
09/01/09 What happened to the antiwar movement?
08/24/09 Why Dems may jam through health care plan
08/17/09 GOP thinks the unthinkable: Victory in 2010
08/10/09 The empty words of a journalist turned flack
08/03/09 Probe finds new clues in AmeriCorps IG scandal
07/27/09 Obamacare haunted by unkept promises of stimulus
07/20/09 Why the GOP failed the Sotomayor test
07/13/09 What the GOPers will ask Sotomayor
06/29/09 Serious questions remain for Mark Sanford
06/22/09 How GOPers can crack the AmeriCorps scandal
06/16/09 Worried about Sotomayor? Consider Andre Davis
06/08/09 Can Mitch Daniels save the GOP?
06/01/09 When the Dems derailed a Latino nominee
05/26/09 Why the GOP will defeat Obama on healthcare
05/19/09 Rosy report can't hide stimulus problems
05/12/09 The Reagan legacy is the man himself
05/05/09 Sen. Specter, meet your new friends
04/27/09 Ted Olson: 'Torture' probes will never end
04/20/09 Who's Laughing at the 'Axis of Evil' today?
04/14/09 Congress needs Google to track stimulus money
04/06/09 Beyond AIG: A bill to let Big Government set your salary
03/30/09 On Spending and the Deficit, McCain Was Right
03/24/09 It's Obama's crisis now
03/17/09: Geithner-Obama economics: A joke that's not funny

© 2009, NEA
Columnists
Toons
Lifestyles