Jewish World Review April 29, 2010 / 15 Iyar 5770
Arizona's border can be secured
By Robert Robb
http://www.JewishWorldReview.com | The murder of Arizona rancher Robert Krentz has intensified calls to secure the border. This has also increased the volume from those who claim that the border cannot be secured without comprehensive immigration reform that includes legalization for those currently here illegally.

Of course, whether border security can be achieved without comprehensive reform can only be known if it is tried. Nevertheless, the best evidence is that border security can be achieved independently. After all, Arizona's problem has been exacerbated precisely because border security elsewhere is working. So, what would it take to secure Arizona's border?

The Arizona Cattlemen's Association recently released a border security plan that offers a useful starting point for an assessment. It is based upon what those who reside near the Arizona border believe would restore a sense of safety and normalcy to their lives. And there is a lot of overlap between the association's plan and that recently released by Arizona Senators John McCain and Jon Kyl.

There are two basic components to the association's plan. The first involves more manpower better used. According to the association, the number of border agents assigned to the Arizona border should be increased from approximately 4,000 to 7,000, the same number in the McCain-Kyl plan. They should also be deployed closer to the border and better equipped. Organizational divisions that hamper communications and coordinated action should be streamlined.

The second component involves changing what is done with those who are caught. Instead of citing and releasing, incarcerate those who are caught entering the country illegally for at least a short period of time. This is being done in the Yuma sector and border crossings have gone down there considerably.

The McCain-Kyl plan also calls for completing and enhancing fencing along the border.

Some have called for the state to take action to secure the border, given the failure of the federal government to do so. But these steps would cost hundreds of millions of dollars a year. The state is, of course, broke. Anyone calling for the state to take action without proposing a funding source to pay for it isn't being serious.

But even if the state had the dough, parallel enforcement regimes along the border is far more problematic than local law enforcement acting as force multipliers in the interior. Anything short of that, however, would be symbolic and political, not meaningful.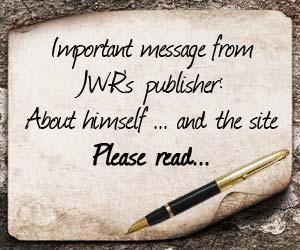 After Krentz's death, New Mexico Gov. Bill Richardson made a show of sending the National Guard to the border. But this merely involved temporarily redeploying around 35 soldiers already being funded by the federal government for county drug programs. Anything Arizona Gov. Jan Brewer might order, or that the Arizona Legislature might order Brewer to order, would be equally as marginal.

For the federal government, however, hundreds of millions of dollars isn't a lot. There is also a national rationale for spending it. Human and drug smuggling is now largely in the hands of organized and violent Mexican criminal syndicates. Arizona is the main corridor for distribution of both throughout the country. This makes the failure of the federal government to act in a big enough way to make a difference both unwise and insanely frustrating for those living near the border.

Illegal immigration could be largely controlled by a combination of border security, cutting off access to the formal economy by requiring all employers to electronically verify work eligibility, and permitting Social Security to share with immigration enforcement instances of duplicate use of the same Social Security number.

I happen to support legalization for those currently here illegally as the fairest way of treating those who acted based upon our de facto immigration policy and the only compassionate solution for the more than three million legal children in the country with an illegal mom or dad.

But the defeatist notion that the country cannot independently secure its border is without foundation and should be rejected.
Every weekday JewishWorldReview.com publishes what many in the media and Washington consider "must-reading". Sign up for the daily JWR update. It's free. Just click here.
JWR contributor Robert Robb is a columnist for The Arizona Republic. Comment by clicking here.

© 2010, The Arizona Republic