Jewish World Review April 5, 2010 / 21 Nissan 5770
The Importance of Being Karl (Rove)
By Dick Morris & Eileen Mc Gann
http://www.JewishWorldReview.com | The second half of Karl Rove's memoir, "Courage and Consequences," you've already read if you have followed the intricate and specific defenses the Bush administration put forth to parry Democratic attacks.
But … the first half you've never seen before. Here we meet a vulnerable, human, sensitive man struggling to rise above a plebian background and make his way in the world. The transition from the honesty and appealing openness of the first half and the institutionalized, politically correct defenses of the second perhaps illustrates the changes that power brings to us all.
Yet it is to Rove's credit that he can reach back to the days when he was still a regular person and bring that young man back to life in the pages of his memoir.
You meet his troubled mother who ended her own life, his father's pursuit of his dreams and the sense of abandonment of a young man facing college costs with no help … and then of a grown man in the full flush of his career success, meekly and humbly going back to school to get his B.A. We follow Karl's rise through the ranks of professional young Republicans, his relationships with the likes of Lee Atwater (the universal mentor of young talent) and his early encounters with the Bush family.
The Rove account of the 2000 election and its aftermath is a page-turner that will rank with any Robert Ludlum novel — gripping, inside and compelling. His rendition of the early Bush campaigns keeps the flavor of the innocent young operative feeling his way through rough-and-tumble politics.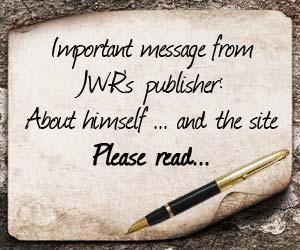 Karl not only takes us inside his mind, he brings us into his body, as well. He is forever somatizing his political troubles. He gets sick to his stomach when bad news breaks. He feels dizzy when he learns of the machinations of the 2000 recount. He gets a sickening feeling when he reads a bad column.

Beautifully written throughout and easily readable, Karl's memoir is an important contribution to the literature of the Bush presidency and, more importantly, a riveting account of a young man on the way up the ladder of America's political consulting industry.

You won't know Karl Rove until you read this book. And he is well worth getting to know!

=<<

Every weekday JewishWorldReview.com publishes what many in the media and Washington consider "must-reading". Sign up for the daily JWR update. It's free. Just click here.


JWR contributor Dick Morris is author, most recently, of "Catastrophet". (Click HERE to purchase. Sales help fund JWR.) Comment by clicking here.







include "/home/jwreview/public_html/t-ssi/jwr_squaread_300x250.php"; ?>




© 2009, Dick Morris
Columnists
Toons
Lifestyles