Jewish World Review April 23, 2010 / 9 Iyar, 5770
Garden soil is extra rich this year
By Lori Borgman





http://www.JewishWorldReview.com | I suddenly have an irresistible urge to garden this year.

Maybe it's because of the jaunty red and yellow tulips just outside the window.

Maybe it is the need to feel my hands in the rich black dirt.

Maybe it is because friends just found $200 in their garden.

A friend was cleaning out a small garden bed, shoving old leaves and winter debris into a trash bag when she picked up a crumpled piece of paper. She was about to trash it, too, when she took a second glance. It looked like a dollar bill. Not just any bill, a bill with Ben Franklin's mug on it.

She took the dirty crumpled weathered bill inside the house, showed it to her husband and asked if he thought it looked like play money or real money. He said it looked like a genuine hundred dollar bill to him and asked where she found it. Digging in the garden, she said.

He, too had an irresistible urge to garden. He went outside, dug around in the garden bed and found a Franklin as well.

Soon, their parents, neighbors, friends, friends of friends, aunts and uncles, second cousins and cousins six times removed, made their way to the house with an irresistible urge to garden, turning over every square foot of lawn, uprooting sod, pulling out shrubbery and tunneling under the driveway.

Not really, but you can see how such a thing could happen.

How could you hear about finding hundred dollar bills in the soil and not have an interest in gardening? Even if it is in someone else's yard.

The Franklins were in a little garden bed they plant every year and clean out every fall and every spring. They live in a new subdivision with lots of open spaces, few trees and strong winds.

The friends, who are as honest as a crocus is an early bloomer, thought they should try to find the owner. But how realistic was that?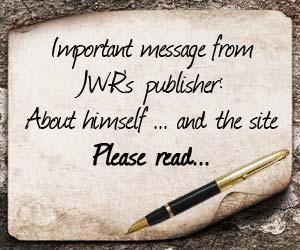 Then, as happens to anyone who experiences something good and unexpected, they turned melancholy. Maybe it was counterfeit. Maybe it was from a bank robbery. There hadn't been any in the area and there was no dye on the bills that they could see, but if they took it to the bank they could be implicated in a robbery. Wouldn't that be something? You get lucky, only to wind up behind prison bars singing Johnny Cash tune and wearing horizontal stripes that add 10 pounds.

They did the only sensible thing — since they both work during bank hours, they let her parents take it to the bank. The only thing better than gardening and finding money, is having parents willing to be implicated in a possible robbery on your behalf.

The parents took it to the bank, explained how the money was found and asked legal type questions. The bank confirmed the money was legit and then two tellers closed their windows early and went home with the irresistible urge to garden.

I know that I am going to enjoy gardening this year a lot more than usual.
Every weekday JewishWorldReview.com publishes what many in the media and Washington consider "must-reading". Sign up for the daily JWR update. It's free. Just click here.
JWR contributor Lori Borgman is the author of , most recently, "Catching Christmas" (Click HERE to purchase. Sales help fund JWR.) and I Was a Better Mother Before I Had Kids To comment, please click here. To visit her website click here.
© 2009, Lori Borgman