Jewish World Review April 16, 2010 / 2 Iyar, 5770
So long sweets, sugar has left the building
By Lori Borgman





http://www.JewishWorldReview.com | Car seats for babies now come with drink cup holders. I mention this to the husband and he says the kids should hold out for car seats that come with built-ins for remote controls as well.

Babies may be forming a lobby and doing that very thing right now.

We condition kids to slurp, graze and nosh constantly (not unlike ourselves), park them in front of the tube (also, not unlike ourselves) and then wonder why they have weight problems and don't want to play outside.

Some of our son's first words were "appuh joo." We finally figured out he was saying "apple juice." He howled for it morning, noon and night. The tot was hooked.

The kid was on his way to being a juice-box junkie. It took several weeks, and a 12-step fruit juice recovery program, but we got him off the stuff.

We're all sipping something these days — fancy coffees, sugary sodas, energy drinks and fruity teas.

We are awash in sugar. We can tell what month it is by the candies in the store. Caramel apples kick off September; October unfolds with bags of snack-size candies for Halloween and later mushrooms into candy corn for Thanksgiving. We crescendo at Christmas with cookies, candies, fudge, resulting in a glazed (as in Krispy Kreme) look as we step on the scales.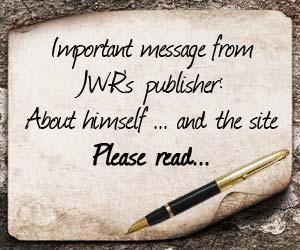 The National Confectioner's Association has designated 35 candy holidays, which are amusingly listed under the heading of Healthy Living and Family Fun.

There is National Chocolate-Covered Cherry Day, National English Toffee Day, or National Peanut Brittle Day. If those don't strike your sweet tooth, hold out for National Gum Drop Day, Chocolate Mint Day, National Licorice Day or National Chocolate-Covered Cashews Day.

A Harris poll asked why we have seen such an increase in obesity. Eighty-three percent said it was because we aren't exercising enough. The truth is, we most often tip the scales not for lack of exercise, but due to too many calories. I'll take the value meal, please.

Beverages account for a lot of our calories. (As a friend used to say, why drink your calories when you can eat them?) A 12-ounce soft drink contains roughly 10 teaspoons of sugar. Who would spoon 10 teaspoons of refined white sugar onto a placemat and call a kid to the table? "Chow down, kids, there's more where this came from!"

A television commercial has been airing that shows vendors from the three major soft drink companies walking out of a school pulling carts with cans of soda on them. A voice-over says they are voluntarily removing full-calorie drinks from schools. That's voluntary as in a lot of adults in a lot of states have passed laws forcing them out.

Then again, adults are the ones who originally invited the vendors in — all in the interest of raising revenues and making money off the students. The kids were hooked on the soft drinks; the schools were hooked on money.

I can't quite make out what the vendors say as they walk out the doors, but I'm pretty sure it's, "See you later, Sugar." It is a long-overdue and sweet departure.
Every weekday JewishWorldReview.com publishes what many in the media and Washington consider "must-reading". Sign up for the daily JWR update. It's free. Just click here.
JWR contributor Lori Borgman is the author of , most recently, "Catching Christmas" (Click HERE to purchase. Sales help fund JWR.) and I Was a Better Mother Before I Had Kids To comment, please click here. To visit her website click here.
© 2009, Lori Borgman