Jewish World Review April 27, 2004 / 6 Iyar, 5764

Columbia U's new friends

By Zev Chafets





Has the PC bastion suddenly changed its ways?


http://www.jewishworldreview.com | I have in the past criticized Columbia University for setting up an Edward Said chair of Middle Eastern studies with money from anonymous donors.


Recently, Columbia published the names of the contributors to this project. Among them is the United Arab Emirates, which put up $200,000.




I applaud Columbia for its transparency. I applaud it more loudly for accepting the donation. Reaching out to the UAE is a refreshing change from the dogmatic political correctness that too often stifles intellectual diversity on elite college campuses.


A glance at the most recent State Department report on human rights reveals how flexible Columbia actually is: The UAE is ruled by a self-appointed council of tribal patriarchs.


It holds no elections.


Citizens have no right to change the government by peaceful — or any other — means.


Political parties are outlawed.


Women are property.


They are forbidden by law to marry non-Muslims. They are not allowed to travel abroad without male permission. Local custom is for men to seize and hold the passports of their female relatives. All education (except, weirdly, master of business administration programs) is strictly segregated by gender.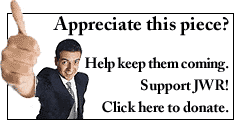 Islam is the official religion of the UAE. As in most other Muslim states, there is no separation between mosque and state. Sunni imams and religious functionaries are also government employees.

The moral code of the UAE is informed by the Koran. Adultery is a grave sin, punishable by flogging. "Fornication" and "co-habitation" are illegal. Needless to say, homosexuality is strictly forbidden. So are alcohol and drugs. Polygamy, on the other hand, is permitted (to men only). The UAE's lifestyle is enforced by religious courts that are under the control of the ruling patriarchs. Capital punishment is used when necessary.

No one complains about such repression because complaining is banned. There is no right of free speech in the UAE. Newspapers are censored according to a list of proscribed topics and opinions. Impious or dissident Internet sites are blocked. Incoming mail is sometimes opened and scrutinized by state agents. Demonstrations require government permission.

The business of the UAE is oil. The ruling patriarchs are senior partners in the international fossil fuel industry. Eighty-five percent of the population is composed of foreign workers and their families. About half come from the Indian subcontinent. They are not permitted to organize — labor unions are illegal in the UAE. They also are denied public health care, education and housing. Those who grumble too loudly are routinely deported. "Societal discrimination," the State Department report noted, "while not legally sanctioned, was prevalent and occurred in most areas of daily life. ..."

The UAE has no liberal universities along the lines of Columbia. Its most famous academic think tank, the Zayed Centre for Coordination and Follow-up, was closed down last year — largely due to American pressure — after it was discovered to be publishing anti-Jewish books and promoting Holocaust denial.

Not that there's anything wrong with any of that, of course. Prof. Said himself taught that Arabs cannot be judged by Westerners. A nation like the UAE may seem to Americans homophobic, sexist, theocratic, anti-democratic, xenophobic, anti-Semitic, economically exploitative and intellectually stunted.

But in the Arab Middle East that is pretty much the norm, not to say the cultural ideal.

Still, it is bold of Columbia to embrace this difference by taking the emirs' money. These days, universities often display an exaggerated concern for the sensibilities of their students and faculty. Columbia refuses to buckle under such pressure.

By accepting the beneficence of the UAE — a nation that discriminates against women, gays, Indians, Jews and other minorities, prohibits free speech and intellectual inquiry and rules by armed tribal feudalism — the university provides a rare example of academic fearlessness as well as a fitting memorial to the life and thought of Edward Said himself.
Every weekday JewishWorldReview.com publishes inspiring articles. Sign up for our daily update. It's free. Just click here.


JWR contributor Zev Chafets is a columnist for The New York Daily News. Comment by clicking here.
© 2004, NY Daily News