Jewish World Review April 23, 2004 /2 Iyar, 5764
The secrets of 'Ein Keloh-enu'
Rabbi Nathan Lopes Cardozo
At first blush, one of Judaism's most popular liturgical songs, dealing with greatness of the Divine, seems illogical. But study its words and get a crash course in Judaism's philosophical underpinnings
http://www.jewishworldreview.com | Commentators have noted that the sequence of the famous song-prayer "Ein Keloh-enu" ("Nobody is like our G-d") sang at the end of the morning service is somehow odd.

In this prayer we first state that there is nobody like our G-d and then continue and ask "Mi-Keloh-enu" ("Who is like our G-d?"). Would it not be more logical first to ask who is like our G-d and afterwards continue to state that nobody is like Him?

Even more surprising is the fact that the song does not answer its own question. Nowhere throughout the song is there any answer to "Mi- Keloh-enu" ("Who is like our G-d?") All what one could argue is that the song answers its own question ("There is nobody like our G-d") before the question is posed! It seems that it is not the answer, but the question that counts.

By reversing the obvious order and refusing to answer its own question, Judaism wants to make the point that the recognition of G-d is first of all an act of faith and only in the second place an act of philosophical inquiry. This is not because reason has no place within Judaism, but because faith is more than reason.

The first is absorbed by the brain and is not able to surpass it. When, however, an act of faith takes place, it occurs in the form of an upheaval which agitates the whole of man far beyond the limitations of ratio. Faith, while recognizing the importance of reason, is contingent on the courage of the believer in realizing that reason can be abused and be presumptuous.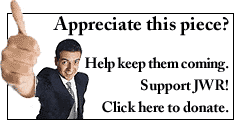 By putting a non-starter kind of answer before the question, the song of "Ein Keloh-enu" asks a most powerful question: 'How is reason able to understand which is absolutely different from itself?' For if G-d is absolutely unlike man then man is absolutely unlike G-d. But how then can human reason be expected to understand this? Merely for man to obtain the knowledge that G-d is unlike himself, man needs the help of G-d. At the same time one should use reason to demonstrate its own limitations. Reason can disclose eternal Truths, including the opacity of reason. Its main function is to recognize that there is an infinity of things which surpasses it (Pascal). And just like power corrupts, so reason is able to corrupt, often enslaving all those whose minds are not strong enough to master it.

The song of "Ein Keloh-enu" therefore reflects a deep Jewish sentiment. It rejects the traditional so called "rational demonstrations" for the existence of G-d since they exist of serious paradoxes. Once you prove G-d's existence, you have brought Him within the limits of reason and as such disproved the matter you wanted to demonstrate.

To recognize that there might be something that not only transcends all concepts but even stands totally outside any "concept" is an important dimension of religious truth.

"All souls descend from Heaven to Earth", said the Kotzker Rebbe "and once they have arrived the 'ladder' is removed. Then the souls are told that their life task is to find their way back to Heaven, so they start looking for the ladder… Some people give up, after all: How can one ascend to Heaven without the ladder? Others throw themselves to heaven and fall. But wise people are those who know that there is no alternative: What we are called up to try to do we must do. Whatever happens we must continue to strive upward till G-d Himself will come to our aid."

This is the secret of "Ein Keloh-enu". .
Sign up for the daily JWR update. It's free. Just click here.
JWR contributor Rabbi Nathan Lopes Cardozo is a world-renowned lecturer and ambassador for Judaism, the Jewish people, the State of Israel and Sephardic Heritage. This article was inspired by conversations with several musicians. To comment, please click here.
© 2004, Rabbi Nathan Lopes Cardozo