<!- end inthis -->
Jewish World Review March 15, 2010 / 1 Nissan 5770
GOP hopes town halls take health care off table
By Byron York
http://www.JewishWorldReview.com | "If health care doesn't get done by Easter," says Republican Rep. John Shadegg, "then we need to make Easter look like last August."
It's been more than seven months since Congress' August recess turned into a monthlong town meeting for Americans to voice their strong disapproval of Obamacare. Ever since then, with the health care bill still unpassed, Democratic leaders have been wary of letting members head home for too long.
But beginning March 26, lawmakers will return to their districts and states for an Easter break that will last more than two weeks. Unlike the Christmas/New Year recess, when voters were occupied with the holidays and their own lives, there is renewed intensity over health care, as the president and Democrats make a "final push" to pass their bill. With Republicans planning to hold lots of town halls, that means it's possible Easter could become August all over again.
"There's frustration out there," says Rep. Kevin McCarthy, the California Republican who serves as the House GOP's chief deputy whip and is encouraging members to meet with voters as often as possible. "The frustration is, 'Here we've sent a message [on health care], but the administration is still trying to do it.' People are opposed to this bill. They've seen the bill, they've heard the bill, they understand the bill, and they don't like it. And they don't understand why the president is continuing to push it when the country has said they dislike it."
Easter can't be exactly like August. Back then, people were just learning what was in the Democrats' health care proposals, and they couldn't believe what they saw. Now, that newness is gone. Also, this is an election year, and House rules mandate a 90-day "blackout period" before a primary, which means members who have primaries coming up in the next three months cannot send out mass mailings and do other campaign-like activities. They can still hold town halls, but the rules make it a little harder to notify the public of them.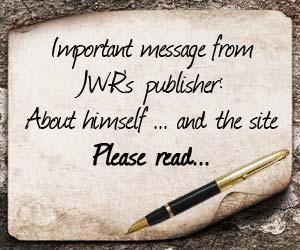 Still, GOP strategists believe the town halls can be a twofer for Republican lawmakers. First, the meetings will showcase the public's continuing opposition to Obamacare, and second, they will highlight the voters' desire for Washington to work on the economy, not remake the health care system.
"I did a jobs fair in Bakersfield on Monday and had 2,000 people come," McCarthy says by phone from California. "One of the things they said to me is, 'Why is the president having a health care summit when he should be having a jobs summit?' " In their own way, voters are trying to force President Obama and the Democratic leadership to execute their long-advertised "pivot" from health care to jobs.
The problem is, health care is still on the table. So one thing you're sure to hear at the town halls is this: "We have to pass the bill so that you can find out what is in it." House Speaker Nancy Pelosi spoke those words during an appearance before the National Association of Counties this week, and Republicans plan to throw them back at her again and again in coming weeks.
"We want to go out and listen and talk about what's proposed," McCarthy says, "and she wants us to pass it, that way people can know what's in it, because it could never pass if people knew what was in it."
GOP lawmakers will also be talking about the "Slaughter Solution," a plan floated by Democratic Rep. Louise Slaughter, chairwoman of the House Rules Committee. It's an outrageous parliamentary maneuver in which House Democrats, who are terrified of voting for the deal-laden Senate health care bill, would essentially assume passage of that bill for purposes of amending it — without voting on the bill itself. Republicans have long made hay out of Democratic corner-cutting on health care, and there will be more during the Easter break.
As the recess approaches, the polls on health care have been tightening a bit. The most recent Real Clear Politics average of surveys shows the public opposes the Democratic bill by 49 percent to 41 percent. That eight-point margin is a little smaller than the 10- and 12-point margins we've seen in the past. After an Obama public relations blitz, Republicans want to use the Easter break to remind Americans of what they don't like about the plan. And if they're successful, it'll be August all over again.
Every weekday JewishWorldReview.com publishes what many in the media and Washington consider "must-reading". Sign up for the daily JWR update. It's free. Just click here.
Comment on Byron York's column by clicking here.

Previously:


03/08/10 Dems turn risky health vote into manhood contest
03/01/10 Why Obama defies the public on health care
02/22/10 South Carolina mulls 2012: Romney? Palin? Huck?
02/16/10 GOP winning war over Miranda rights for terrorists
02/09/10 Who are the 300 terrorists held in U.S. prisons?
02/02/10 Is Obama dissatisfied with being president?
01/19/10 The Republican dilemma: Good Michael or Bad Michael?
01/12/10 Now the lawmakers are figuring out what they didn't know
01/05/10 GOP deserves blame for Democratic excesses
12/29/09 Dems' dreams of a blue West begin to turn red
12/22/09 Why Dems push health care, even if it kills them
11/30/09 Dems' kamikaze mission: Health care by New Year's
11/23/09 Why it's a mistake to bring Gitmo prisoners here
11/16/09 Dems' slick fix: $210 billion of fiscal restraint
11/10/09 Obama can't be community organizer for the world
11/02/09 At key moment, Obama leaves health post unfilled 10/26/09 'Fierce urgency' for jobs, not health care'
10/12/09 Facts hurt Jennings in youth sex controversy
10/05/09 Amid terror threat, Dems chip away at Patriot Act
09/27/09 In Afghanistan, let U.S. troops be warriors
09/21/09 Under fire, Democrats abandon ACORN in drove
09/14/09 Dems stifle Republican health care plans
09/08/09 For Dems, a serious Charlie Rangel problem
09/07/09 Obama's speech: Wrong setting for a sales job
09/01/09 What happened to the antiwar movement?
08/24/09 Why Dems may jam through health care plan
08/17/09 GOP thinks the unthinkable: Victory in 2010
08/10/09 The empty words of a journalist turned flack
08/03/09 Probe finds new clues in AmeriCorps IG scandal
07/27/09 Obamacare haunted by unkept promises of stimulus
07/20/09 Why the GOP failed the Sotomayor test
07/13/09 What the GOPers will ask Sotomayor
06/29/09 Serious questions remain for Mark Sanford
06/22/09 How GOPers can crack the AmeriCorps scandal
06/16/09 Worried about Sotomayor? Consider Andre Davis
06/08/09 Can Mitch Daniels save the GOP?
06/01/09 When the Dems derailed a Latino nominee
05/26/09 Why the GOP will defeat Obama on healthcare
05/19/09 Rosy report can't hide stimulus problems
05/12/09 The Reagan legacy is the man himself
05/05/09 Sen. Specter, meet your new friends
04/27/09 Ted Olson: 'Torture' probes will never end
04/20/09 Who's Laughing at the 'Axis of Evil' today?
04/14/09 Congress needs Google to track stimulus money
04/06/09 Beyond AIG: A bill to let Big Government set your salary
03/30/09 On Spending and the Deficit, McCain Was Right
03/24/09 It's Obama's crisis now
03/17/09: Geithner-Obama economics: A joke that's not funny

© 2009, NEA
Columnists
Toons
Lifestyles