Jewish World Review March 8, 2010 / 22 Adar 5770
Dems turn risky health vote into manhood contest
By Byron York
http://www.JewishWorldReview.com | There's no way around it. Things in the House of Representatives are about to get very, very rough.
With their backs to the wall, Democratic leaders are preparing a complicated plan to pass their national health care bill. Standing in the way are Democrats who oppose the bill, whether on principle or out of fear that voting for a wildly unpopular measure will spell defeat for them in November.
If you think House Speaker Nancy Pelosi is going to let them off easy, allowing them to kill the party's top policy priority in more than a generation — well, that's not gonna happen. Democrats who are considering voting against the bill are about to experience arm-twisting, threats, and pressure like they've never experienced.
I called a Democratic strategist with a question: Say I'm a moderate Democrat. I voted for the House bill last November, but I've seen the polls, I know a majority in my district opposes the bill, and I feel certain that voting for final passage will end my time in office. Why should I vote yes?
"Look, you voted for it before," said the strategist, who asked to remain anonymous. "You should have thought about that then. You're stuck with the vote, it's around your neck, you're going to wear it like an albatross. The ad that's going to run against you is going to be the same whether you vote for it now or not.
"The Republicans are going to be able to frame what you did their way, and you're going to need to be able to frame it a different way, to say that you fought to make health insurance more affordable and insurance companies more accountable.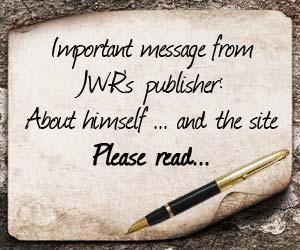 And if you're a bedwetting crybaby, you should just go home right now."
If you get the idea that, in private at least, Democrats are going to make this vote a serious test of manhood, you're right.
"You big weenie, you know what I'd like to say to you?" the strategist continued. "You sit there and you're willing to go send an 18-year-old to go fight for his country, knowing he might die, and here you are unwilling to take a tough vote on an issue that you promised your constituents and you voted for once before? You don't deserve to be here!"
What about this argument, I asked: Yes, I voted for it once, but why compound the damage by doing it again? Say you've cheated on your spouse. You can tell them you only did it once, that it was a mistake, and that you won't do it again. Or you can assume the damage has been done and carry on like Tiger Woods. Which is more likely to save the relationship?
Sorry, I was told. Real men don't turn back. "If they're bedwetters, they're bedwetters, and a lot of them are bedwetters," the strategist said of his fellow Democrats. "BUT THEY ALREADY VOTED FOR IT."
Well then, what about those Democrats who voted against the bill? To get to the 217 votes required for passage, Pelosi needs some of them to change their votes.
"That's a much harder case," said the strategist. "You say to them, 'Look, we're Democrats. If we fail on this, we all fail together and everybody's going to pay the price. If you think it's important for the party — the one that you're a member of — to get something done, then you need to reconsider your vote. We need you. If we didn't need you, we wouldn't be asking.'"
"There are ways we can help you explain it. The Senate bill that you'd be voting for is less progressive than the House one, less costly, less tax-raising. So you can say, 'I was always for health care reform, but I wasn't going to raise taxes on families to do it.'"
But what happens when the lawmaker, however he voted the first time, raises the ultimate objection: If I vote for this, I'll lose my seat.
"Let's assume you do get beat, and you have to live with it for the rest of your life," the strategist explained. "Would you rather get beat because you did something big that changed the country, or would you rather get beat because you're a weenie and sat around saying, 'I was too scared, so I got beat?'"
In the hallways and the hideaways of Capitol Hill, the Democratic message is clear: Real men don't cross the party. Understand?
Every weekday JewishWorldReview.com publishes what many in the media and Washington consider "must-reading". Sign up for the daily JWR update. It's free. Just click here.
Comment on Byron York's column by clicking here.

Previously:


03/01/10 Why Obama defies the public on health care
02/22/10 South Carolina mulls 2012: Romney? Palin? Huck?
02/16/10 GOP winning war over Miranda rights for terrorists
02/09/10 Who are the 300 terrorists held in U.S. prisons?
02/02/10 Is Obama dissatisfied with being president?
01/19/10 The Republican dilemma: Good Michael or Bad Michael?
01/12/10 Now the lawmakers are figuring out what they didn't know
01/05/10 GOP deserves blame for Democratic excesses
12/29/09 Dems' dreams of a blue West begin to turn red
12/22/09 Why Dems push health care, even if it kills them
11/30/09 Dems' kamikaze mission: Health care by New Year's
11/23/09 Why it's a mistake to bring Gitmo prisoners here
11/16/09 Dems' slick fix: $210 billion of fiscal restraint
11/10/09 Obama can't be community organizer for the world
11/02/09 At key moment, Obama leaves health post unfilled 10/26/09 'Fierce urgency' for jobs, not health care'
10/12/09 Facts hurt Jennings in youth sex controversy
10/05/09 Amid terror threat, Dems chip away at Patriot Act
09/27/09 In Afghanistan, let U.S. troops be warriors
09/21/09 Under fire, Democrats abandon ACORN in drove
09/14/09 Dems stifle Republican health care plans
09/08/09 For Dems, a serious Charlie Rangel problem
09/07/09 Obama's speech: Wrong setting for a sales job
09/01/09 What happened to the antiwar movement?
08/24/09 Why Dems may jam through health care plan
08/17/09 GOP thinks the unthinkable: Victory in 2010
08/10/09 The empty words of a journalist turned flack
08/03/09 Probe finds new clues in AmeriCorps IG scandal
07/27/09 Obamacare haunted by unkept promises of stimulus
07/20/09 Why the GOP failed the Sotomayor test
07/13/09 What the GOPers will ask Sotomayor
06/29/09 Serious questions remain for Mark Sanford
06/22/09 How GOPers can crack the AmeriCorps scandal
06/16/09 Worried about Sotomayor? Consider Andre Davis
06/08/09 Can Mitch Daniels save the GOP?
06/01/09 When the Dems derailed a Latino nominee
05/26/09 Why the GOP will defeat Obama on healthcare
05/19/09 Rosy report can't hide stimulus problems
05/12/09 The Reagan legacy is the man himself
05/05/09 Sen. Specter, meet your new friends
04/27/09 Ted Olson: 'Torture' probes will never end
04/20/09 Who's Laughing at the 'Axis of Evil' today?
04/14/09 Congress needs Google to track stimulus money
04/06/09 Beyond AIG: A bill to let Big Government set your salary
03/30/09 On Spending and the Deficit, McCain Was Right
03/24/09 It's Obama's crisis now
03/17/09: Geithner-Obama economics: A joke that's not funny

© 2009, NEA