http://www.JewishWorldReview.com | Please tell me I'm not the only person who thinks Food Network's Pat and Gina Neely ("Down Home With the Neelys") need to get a room. With a swing and mirrors and oils that aren't Crisco.

The Neelys are the network's nauseatingly happy cooking couple. They baby-talk, they kiss, they carry on so much it's a wonder anything ever gets cooked.

And, yes, I could turn it off but then I'd miss the only soft porn I get all week, plus I am incapable of turning off a show that promises a recipe for macaroni and cheese topped with bacon and crushed potato chips.

So the food is fabulously, decadently Southern but the banter? Well…this is only a slight exaggeration…

Pat: "Today, Gina and I are gonna make some barbecued ribs that'll set your mouth on fire!"

Gina: "YOU set my mouth on fire, baby, ooooh, oooh."

Pat: "Oh, girl, when you talk like that, I can't remember whether I put the vanilla extract in the sweet potatoes or not."

Gina: "Baby, I'm the only sweet you need. Gimme some sugar!"

(Camera nervously lingers on a pan of mashed rutabagas languishing by the sink while sounds of "Mmmm, oooh, baby" come from somewhere near the Mixmaster stand.)

Pat: "We're back! And it's time to stuff that duck!"

Gina: "You the only duck I wanna stuff!"

Pat: "Baby, I don't even know what that means but it sounds like it might be hot!"

Gina: "Mmmmm, come here and watch me lick this spoon."

Pat: "Girl, I wish I WAS that spoon."

Gina: (to camera) "My husband is so baaaaad, isn't he ladies? You know I like to keep my man happy and one way I do that is with my creme brulee."

Pat: "Was that French? Cause, baby, you know I like French. French toast, French fries, French kisses! Mmmm, put that turkey dressing pan down, girl, and get over here!"

Gina: "Down boy! We have to keep our mind on what's cooking."

Pat: "I'd hit that."

Gina: "What?"

Pat: "Oh, sorry. I was just daydreaming 'bout the time I first saw you back in middle school and you were so fine and my best friend, Rodney, asked me what I thought of you…"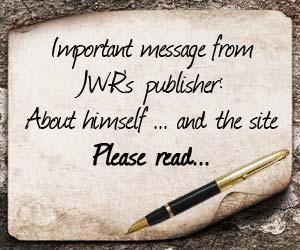 Gina: "Pat! That's enough sassy talk for one day. This butternut squash isn't going to saute itself, now is it?"

Pat: "I'd like you to butter my…"

(Commercial)

Gina: (visibly disheveled) "And we're back and, whoa! Who's that at the door? Why it's Pat's noseybutt mama. Again.

NBM: "Y'all cuttin' the fool up in here AGAIN? (to Pat): "I told you about this triflin' heifer…"

Gina: "Why you old…."

Pat: (separating the two) "Join us next time when Mama shows Gina how to clean the oven by sticking her head in it with the gas on! Mama, you sure that's safe?"

NBM: "Oh, yes, honey, it's the ONLY way."

Celia Rivenbark is an award-winning news reporter and freelance columnist for The Sun News in Myrtle Beach, S.C. Comment by clicking here.
© 2007, The Sun News Distributed by Knight Ridder/Tribune Information Services