Jewish World Review March 22, 2004 /29 Adar, 5764
When political discourse misses the point
By Rabbi Y. Y. Rubinstein



http://www.jewishworldreview.com | The holiest place on earth to Jews is the Western Wall or Wailing Wall in Jerusalem. It's the last remaining part of Judaism's Temple, destroyed two thousand years ago, when the Jewish people were driven into exile. So to gaze at it, is to evoke centuries of suffering, persecution and pogroms.

Well anyway, a while ago, a husband and wife were praying at the wall and afterwards as they walked away, the wife asked her husband what he had prayed for. He told her and asked what she had prayed for. Then the wife asked her husband if he had Touched the wall while he'd prayed and he replied that he had not. "If you don't touch the wall," she said "Then your prayers won't get answered!" The husband told his wife that this was a load of rubbish and it didn't make any difference whether you touched the wall or not.

Well from these simple beginnings a loud and juicy argument ensued with each insisting that they were right! A Rabbi who had been listening …you really couldn't help listening…. decided to interrupt.

"I hope you don't mind me interrupting, but it's really not a question of whether you touched the wall. It's a question of whether the wall touched you."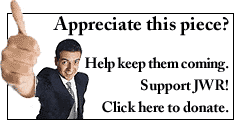 And the whole world, yes, the whole world, has been more than touched by the sickening butchery that took place in Spain just a few days ago. Whether Jew or Gentile, Christian or Muslim and for whatever reason or grievance, lets make one thing very clear, the perpetrators of such acts are terrorists…vicious, evil, terrorists; not militants or extremists they are terrorists.

Anyone who targets innocent civilians is a terrorist. It makes no difference whether the victim is sitting in a pub in Birmingham, walking along the road in Belfast, sitting in an office in New York or travelling on a Plane a Bus or a Train. Whether Jew or Gentile, Christian or Muslim from other faiths or none, their crime is simply being an innocent person in the wrong place at the wrong time.

And if some voices invite you to try understand Why the people who do these things do them, I invite you not to.

Of course terrorists have reasons for doing what they do, avenging another injustice or trying to engineer a political outcome. But if they do it by targeting innocent people simply travelling to work, children and grown ups Jew or Gentile Christian or Muslim then they deserve no sympathy and no understanding.

And if the whole world, yes, the whole world, has been touched by the slaughter yet again, of so many innocents, then no sympathy and understanding is what they'll get. Only a determination to oppose them and all that they stand for, which is — the killing of innocent people.
Sign up for the daily JWR update. It's free. Just click here.


JWR contributor Rabbi Y. Y. Rubinstein, an international lecturer, is a commentator for the British Broadcasting Company (BBC). He was cited by the U.K. paper, Independent, as being among the five most regarded people in the Britain to turn to for advice. Comment by clicking here.
© 2004, Rabbi Y. Y. Rubinstein