The changing political paradigm — Dem financial backers, icons favoring prez
http://www.jewishworldreview.com | (KRT) Sen. John Kerry is a former altar boy with a Jewish heritage that includes at least two victims of the Holocaust in his family tree. His brother converted to Judaism. He supports Israel. So he should be a cinch with Jewish voters and donors, yes?

Not quite.

Over the past few months, wary leaders of the Jewish community have questioned Kerry's stance on the Middle East. Many were incensed when he told Arab-Americans in October that Israel's security fence presented a "barrier to peace."

They've urged him to clarify his position and warned that Jews, a reliable Democratic bloc in the past, are politically in play after President Bush's forceful post-Sept. 11, 2001, policies in the Middle East.

"The Jewish community has not been a battleground until now," said Rep. Anthony Weiner, D-N.Y., who attended a question-filled session between Kerry and Jewish leaders recently in New York.

For Kerry, holding on to Jewish voters is especially important in states such as Florida. So far, Kerry has fared well with Jews as he has moved to secure the Democratic Party nomination, but the Sunshine State could be crucial in November's general election, and Jewish defections to Bush could cost Kerry the state.

The closely divided U.S. electorate, however, has led Kerry to perform a political high-wire act.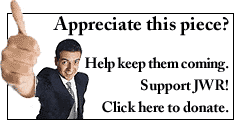 Arab-Americans are also becoming a political force and constitute a sizable voting bloc in states such as Michigan and Pennsylvania. Kerry has gone out of his way to appeal for their votes. He has scored with his criticism of Attorney General John Ashcroft, whom many Arab-Americans accuse of civil rights violations in the aftermath of Sept. 11.

"We feel closer to Senator Kerry than we did to many of the other (Democratic) candidates who were running," said James Zogby, founder and president of the Arab American Institute, an advocacy group for Arab-Americans.

Zogby pointed out that Ralph Nader, who is of Lebanese ancestry, received more than 13 percent of the Arab-American vote in 2000. More than 80 percent of those voters, Zogby said, chose Nader because of his pro-Arab stance on Middle East policy.

"There's something there (for Kerry) to be concerned about," Zogby said.

The Middle East thicket also could affect Kerry's ability to raise money. Jewish contributors have always been a staple of the Democratic donor base. With President Bush armed with a record-setting campaign treasury, any slippage in fund raising could be disastrous.

"Among the Democratic voter base for whom Israel is a seminal issue, there are many more who are writing checks to Republicans than I have ever seen," said Weiner, a Kerry supporter.

The Middle East also poses another problem for Kerry: It illustrates the criticism that he equivocates on issues.

In his speech to Arab-Americans in Dearborn, Mich., in October, Kerry said Israel's security fence was "provocative and counterproductive" and presented a "barrier to peace."

He also said that, if elected president, he would name former President Jimmy Carter or former Secretary of State James Baker as peace envoys to the region.

But many Jewish leaders have long perceived Carter and Baker as being tougher on Israel than on Arab countries and object to giving them negotiating roles.

At his meeting with about 50 Jewish leaders in New York on Feb. 28, Kerry backed off and offered to send President Clinton's former national security adviser Samuel "Sandy" Berger and his special Middle East envoy, Dennis Ross, as his intermediaries.

Kerry also has been a persistent critic of President Bush's foreign policy, calling it arrogant and inept and has demanded a greater role for the United Nations. That sparked a question from Jack Rosen, the president of the American Jewish Congress.

"Given his position on the question of multilateralism and knowing that the United Nations has not been a kind home for the Israelis ... would he continue to maintain the current Bush policy of vetoing any one-sided resolution at the U.N. Security Council," Rosen said he asked. "He quickly reacted and said he would maintain that same policy."

Kerry also repeated his assertion, made in a debate earlier in the day, that the fence is "necessary to the security of Israel until they have a partner to be able to negotiate." Campaign spokesman David Wade later said the objections Kerry expressed in Michigan about the fence were based on its proposed location inside the West Bank, not on Israel's right to build it.

Rosen, a longtime Democrat, is a fan of Bush's Middle East policy and gave $100,000 to the Republican National Committee in 2002. He said that while Kerry has a long pro-Israel record, he was withholding final judgment.

"You can't go to Michigan and give nuances to one crowd and then come to New York and give nuances to another crowd," he said.

Former New York Mayor Ed Koch, a lifelong Democrat turned Bush supporter, exemplifies the problem Kerry faces.

"I am for Bush because I think his position on international terrorism and the Bush doctrine, which is we will go after terrorists and countries who harbor them, trumps everything else," Koch said. "I don't agree with any domestic position he has taken."

In meetings with Jewish backers, Kerry reminds them that his brother Cameron converted to Judaism and that his sister-in-law is Jewish. Kerry also mentions his Jewish ancestry — his grandparents on his father's side were Jewish.

This month, an Austrian genealogist hired by the Boston Globe discovered that Kerry's grandmother's sister and brother, Jenny and Otto Lowe, died in the Holocaust. On his Web site, genealogist Felix Gundacker said Otto Lowe was murdered in the Theresienstadt ghetto in Czechoslovakia in 1943. Jenny Lowe disappeared in the Treblinka death camp.

Two weeks ago, aboard his campaign plane, Kerry voiced concern about the resurgence of anti-Jewish sentiment in America and abroad. Asked whether he intended to watch Mel Gibson's controversial "The Passion of the Christ," Kerry said he was unsure.

"I'm concerned about the anti-Semitism message," he said. "I don't know if it's there or not there. But it's a concern. There's a lot of that around right now. There's a lot in Europe. There's a lot in other parts of the country. I think we have to be careful of it."