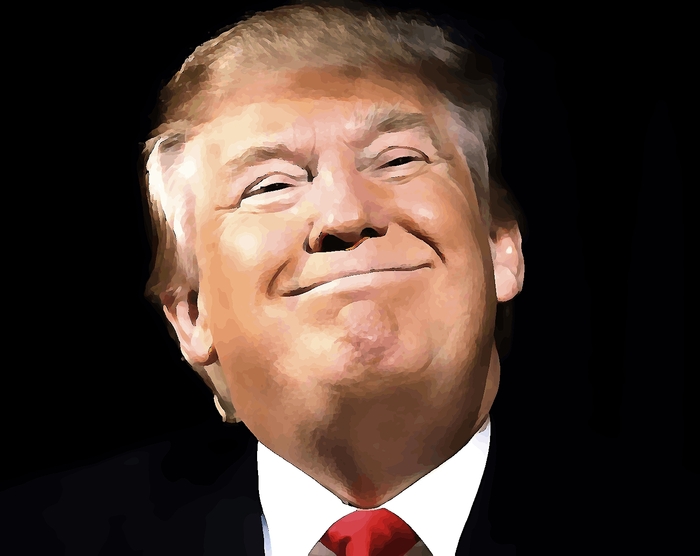 The precinct caucuses in Iowa could have provided a coming-out moment for the Democratic Party and its field of presidential candidates. Instead, the caucuses resulted in a night of chaos and confusion and, for one more day at least, provided an unexpected gift to President Donald Trump.
Collectively, Democrats were floundering and at least partially in the dark as the candidates left Iowa and headed to New Hampshire for events ahead of next week's primary.
With no official results released until late afternoon Tuesday, the campaign descended into competing claims about who did well and who did not as the candidates sought to game the system to their advantage. When the Iowa Democratic Party released partial results, the numbers proved again that volatility lies ahead.
The situation was ready-made for a president who thrives on chaos, who likes nothing more than to seize on the weaknesses of his opponents. Trump's political style is to divide and conquer, which is how he won the presidency. He is now hoping to divide the Democrats as a way to disrupt the selection of his November rival, weaken his eventual challenger and raise broader doubts about the Democrats' readiness to govern.
For Trump, the breakdown in Iowa allowed the spotlight to turn back to him without any of the Democrats being able to fully celebrate victory and gain the kind of attention that other winners in Iowa have enjoyed.
The caucuses were supposed to be the one moment for Democrats to seize the headlines in a week when much focus will be on the president, a week that includes Tuesday's State of the Union address and Wednesday's vote in the Senate that will end the impeachment process with an expected acquittal on both articles approved by the House.
The president, feeling both exonerated and emboldened, will use the two events as moments of triumph and as a return to business as usual. Whatever history says about the impeachment of this president, and however the coming campaign year treats him, the months since the impeachment proceedings began certainly have been beneficial to him politically.
Support for his removal from office has ticked down slightly from where it was when the House began its inquiry. Additionally, Gallup reported Tuesday that the president's job approval rating has risen to 49%, the highest of his presidency. Gallup's numbers reflect not only a rise in his approval among Republicans, to 94%, but also among independents, where his current 42% is five points higher than in early January and marks another high among those Americans.
Meanwhile, the Democratic candidates will be heading toward a debate Friday night in New Hampshire that could be as consequential as any of their encounters during the campaign. Whatever the final results from Iowa show, it was apparent from partial numbers that Democratic voters in Iowa remained fractured over their choice of a nominee, despite a year of campaigning.
Iowa sometimes produces genuine clarity through its caucus process, but this year something else happened. Candidates swarmed the state and found big crowds of voters there to see and hear them - a sign of the energy that helped Democrats take control of the House in the 2018 midterms and determination to defeat the president in the general election.
With two dozen Democrats declaring their candidacies during 2019, Iowa seemed poised to become a more important testing ground than ever. But as the year moved from spring to summer and then to fall, another reality set in. No candidate was able to break away from the others. Iowa voters liked many of the candidates but seemed to love no one in particular.
On caucus night, turnout fell far short of the predictions of late last year, when many strategists were suggesting the number of participants would break the 2008 record of nearly 240,000. Whether the smaller turnout was a result of indecision or lessening enthusiasm about their field of candidates is something the Democrats will have to answer if they hope to win in November.
Based on partial data released Tuesday, which accounted for 62% of the nearly 1,700 precincts, it appeared possible that the eventual winner will have the lowest percentages of "state delegate equivalents," as Iowa Democrats calculate results, of any previous winner. The results also could have one candidate with more state delegate equivalents, and therefore the official winner, and another with more total votes among those who showed up at the precincts, who will claim a moral victory.
The partial results showed former South Bend, Indiana, mayor Pete Buttigieg leading in the battle for state delegate equivalents, a remarkable standing for a 38-year-old gay ex-mayor from a not-large city. Running second in SDEs was Sen. Bernie Sanders, I-Vt., though in these partial results he had more raw votes when participants stated their initial preferences and when they realigned. Buttigieg was benefiting from the complex formula for calculating SDEs.
Running third in the partial results was Sen. Elizabeth Warren, D-Mass., with former vice president Joe Biden in fourth and Sen. Amy Klobuchar, D-Minn., not far behind him in fifth.
The partial results - unless they were to change dramatically, and no one was predicting they would - represent a particularly harsh blow to Biden, who began the campaign as the nominal front-runner, owing to his service as President Barack Obama's vice president and his four decades of experience in the Senate.
Overnight Monday, his campaign was raising the most pointed questions about the quality of the state party's data, a sign that the candidate and his advisers preferred to look to the next series of contests with Iowa's results permanently in question.
Electability has been Biden's principal argument in claiming to be at least a nominal front-runner. But only about a quarter of Iowa Democrats who said electability was most important backed him Monday.
Buttigieg spoke to supporters late Monday night and delivered a speech as if he had been declared the winner. As a tactical maneuver, it was almost Trumpian. More than any of the candidates, he needed a strong finish - in the top three at least and ahead of Biden at a minimum. He could end up with far more than that.
Warren, who faced difficult months at the end of last year, looked rejuvenated during the final weekend of the Iowa campaign and sounded so Tuesday when she started campaigning in New Hampshire, describing a race among three candidates: herself, Buttigieg and Sanders.
One other candidate could be a beneficiary of how everything played out in Iowa, and especially Biden's performance. Former New York mayor Mike Bloomberg is skipping the first four states but is spending record amounts of money in the Super Tuesday states and beyond. His hopes depend on a weakened Biden and worries among many Democratic voters about the other alternatives. Campaign officials announced Tuesday that he will double his advertising in key states.
Democrats can survive Monday night's messy counting in Iowa. The calendar moves swiftly from here, and the absence of clarity in Iowa will give way to results of upcoming primaries and caucuses.
Whether those contests produce an effective nominee by the end of March and one who can rally the Democratic base and appeal to other voters who could help decide the general election is the question that worries many strategists. The president will do what he can to keep the Democrats off-balance and jumped at the opportunity he was given from Iowa. Democrats can't afford to give him more openings.
(COMMENT, BELOW)