Jewish World Review February 9, 2010 / 25 Shevat 5770
Who are the 300 terrorists held in U.S. prisons?
By Byron York
http://www.JewishWorldReview.com | "The Bush administration used the criminal justice system to convict more than 300 individuals on terrorism-related charges," writes Attorney General Eric Holder in a new letter to Republican critics in Congress. The letter is part of the Obama administration's aggressive defense of its decision to grant full American constitutional rights to al Qaeda soldier Umar Farouk Abdulmutallab, the accused Christmas Day bomber. That defense boils down to one sentence: Bush did it, too.
Republicans on Capitol Hill object. They argue that one of the reasons some terrorists were handled in the criminal justice system is that it took George W. Bush and Congress years to establish a military tribunal system that satisfied constitutional requirements -- a process that was lengthened by legal challenges filed by some of the same lawyers who now work in Holder's Justice Department.
You can argue about that forever. But there's one serious factual debate going on about Holder's letter, and that concerns those "300 individuals." Just who are they?
It turns out some lawmakers have been trying for months to get an answer. They're not saying the claim is false -- they just want to see what it's based on. But so far they haven't been able to find out.
It started back in May 2009, when President Obama gave his famous National Archives speech outlining the plan to close the Guantanamo Bay terrorist detention center. "Bear in mind the following fact," Obama said. "Nobody has ever escaped from one of our federal 'supermax' prisons, which hold hundreds of convicted terrorists." Although the president did not put a number on it, various figures, ranging up to 300, have been tossed around in the months since.
To Republican Sen. Jon Kyl, something didn't sound right. Are there really that many convicted terrorists in U.S. prisons? And are they really comparable with the inmates at Guantanamo?
"It's a disingenuous argument," says Kyl. "There haven't been 300 high-profile, dangerous terrorism cases in the United States -- if there were, we would have heard about them."
A few days after the president's speech, Kyl sent a letter to Holder asking for the names and crimes of the terrorists held in federal prisons. "It is not my understanding that there are 'hundreds' of federal inmates who have been convicted of a level of terrorism comparable to that of Guantanamo detainees," Kyl wrote.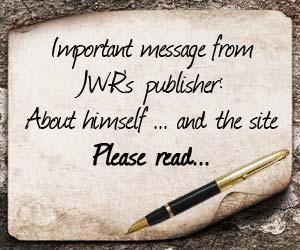 The senator got no response. Then, on June 17, Holder appeared at a hearing of the Senate Judiciary Committee, of which Kyl is a senior member. Kyl asked again. Holder didn't have the information at hand, so Kyl sent another written request.
Weeks passed, and then months, with no response. Then, last October, Kyl got an answer, of sorts, from Assistant Attorney General Ronald Weich. Citing federal regulations, Weich said he "cannot provide … a list of Bureau of Prisons inmates," although he said the department could give Kyl "briefings about terrorism suspects housed in federal prisons generally."
As for whether the inmates' crimes are comparable with those of high-value prisoners at Guantanamo, Weich responded, "A number of individuals with a history of, or nexus to, international or domestic terrorism are currently being held in federal prisons, each of whom was tried and convicted in a [civilian] court. The attorney general considers all crimes of terrorism to be serious."
Weich's words raised all sorts of red flags. "History of, or nexus to" -- what did that mean, precisely? "International or domestic terrorism" -- what about that? Just who was the Justice Department including in the 300 figure?
On Nov. 18, Holder appeared again before the Judiciary Committee. Asked yet again, he was perfectly agreeable. "I will supply you with those 300 names and what they were convicted of," Holder said. "I'll be glad to do that."
Now, two and a half more months have passed, with no answer. And in Holder's new letter, he repeats the "300 individuals" claim.
Republicans aren't accusing the attorney general of making anything up. But they want to know the evidence behind the claim, which is, after all, key to the Obama administration's case that the civilian justice system is the best way to handle Umar Farouk Abdulmutallab.
But the fight is also about something bigger. It's about a minority party struggling to find out what the administration is doing on an issue critical to national security. So far, it's been a hard slog. "What do you do," asks Jon Kyl, "with an administration that hides the ball, won't answer questions and makes up reasons as it goes along?"
Every weekday JewishWorldReview.com publishes what many in the media and Washington consider "must-reading". Sign up for the daily JWR update. It's free. Just click here.
Comment on Byron York's column by clicking here.

Previously:


02/02/10 Is Obama dissatisfied with being president?
01/19/10 The Republican dilemma: Good Michael or Bad Michael?
01/12/10 Now the lawmakers are figuring out what they didn't know
01/05/10 GOP deserves blame for Democratic excesses
12/29/09 Dems' dreams of a blue West begin to turn red
12/22/09 Why Dems push health care, even if it kills them
11/30/09 Dems' kamikaze mission: Health care by New Year's
11/23/09 Why it's a mistake to bring Gitmo prisoners here
11/16/09 Dems' slick fix: $210 billion of fiscal restraint
11/10/09 Obama can't be community organizer for the world
11/02/09 At key moment, Obama leaves health post unfilled 10/26/09 'Fierce urgency' for jobs, not health care'
10/12/09 Facts hurt Jennings in youth sex controversy
10/05/09 Amid terror threat, Dems chip away at Patriot Act
09/27/09 In Afghanistan, let U.S. troops be warriors
09/21/09 Under fire, Democrats abandon ACORN in drove
09/14/09 Dems stifle Republican health care plans
09/08/09 For Dems, a serious Charlie Rangel problem
09/07/09 Obama's speech: Wrong setting for a sales job
09/01/09 What happened to the antiwar movement?
08/24/09 Why Dems may jam through health care plan
08/17/09 GOP thinks the unthinkable: Victory in 2010
08/10/09 The empty words of a journalist turned flack
08/03/09 Probe finds new clues in AmeriCorps IG scandal
07/27/09 Obamacare haunted by unkept promises of stimulus
07/20/09 Why the GOP failed the Sotomayor test
07/13/09 What the GOPers will ask Sotomayor
06/29/09 Serious questions remain for Mark Sanford
06/22/09 How GOPers can crack the AmeriCorps scandal
06/16/09 Worried about Sotomayor? Consider Andre Davis
06/08/09 Can Mitch Daniels save the GOP?
06/01/09 When the Dems derailed a Latino nominee
05/26/09 Why the GOP will defeat Obama on healthcare
05/19/09 Rosy report can't hide stimulus problems
05/12/09 The Reagan legacy is the man himself
05/05/09 Sen. Specter, meet your new friends
04/27/09 Ted Olson: 'Torture' probes will never end
04/20/09 Who's Laughing at the 'Axis of Evil' today?
04/14/09 Congress needs Google to track stimulus money
04/06/09 Beyond AIG: A bill to let Big Government set your salary
03/30/09 On Spending and the Deficit, McCain Was Right
03/24/09 It's Obama's crisis now
03/17/09: Geithner-Obama economics: A joke that's not funny

© 2009, NEA