http://www.JewishWorldReview.com | After six years of Science Fair projects, the Princess had never advanced beyond competition in her own school. Not because her projects hadn't been innovative, impeccably researched and masterfully displayed, but rather because the judges were idiots.

OK, maybe not. The competition at these things is unbelievable, but more on that in a minute.

This year, the seventh-grade Princess and her friend collaborated on a project that involved building an incubator to grow germs and then documenting that, yes, double-dipping chips and dips does transfer bacteria from one person to another. My task, as always, was to go to Staples and buy the tri-fold display board. I'm all about the Science.

The project looked great, and the Princesses advanced to the county level of competition. Having never attended a countywide science fair before (who goes unless their own kid is in it, right?) let's just say it was an eye-opener.

For starters, it's kind of a big deal. To the parents. You've heard of helicopter parents, the ones who hover and fuss over their prodigies endlessly? These were the Sikorsky Super Stallion helicopter parents. I, on the other hand, dumped the girls in the gym and went in search of the $3 pizza slice I'd seen advertised out front.

I had to eat alone. All the other parents seemed to know each other from past competitions. There was a lot of "What's your project?" questions, but it was from parent to parent, not involving the kid. I am not implying for a minute that the kids don't do all their own work. I'm coming right out and saying it.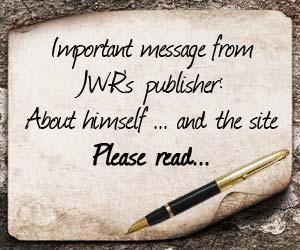 The judges walked into the gym and there was a somewhat hysterical plea over the P.A. for "ALL PARENTS TO EXIT THE GYM." A couple of moms looked as if they might have to be tased to get out of there. Finally, the judges filed in, wearing lab coats and holding clipboards.

"Their outfits are so cute!" I gushed to the mom beside me. She walked away. If I'd been a science fair experiment, I would've been "Corrosive Relationships."

Two hours later, Duh Hubby and I sat in a packed auditorium among some very, uh, determined parents. I'd seen the competition and unless the Princess had cobbled together an atom-splitter, she was toast.

On the way out, there was some sobbing, by the parents. As predicted, this would be the end of the line for our family. We held our heads high, having lost to a kid whose project title made us look at each other and say, "Do whaaaaaaat?"

"We'll get 'em next year," I told the Princess.

"No, we won't," she said.

"Yeah, I know."
Celia Rivenbark is an award-winning news reporter and freelance columnist for The Sun News in Myrtle Beach, S.C. Comment by clicking here.
© 2007, The Sun News Distributed by Knight Ridder/Tribune Information Services