Jewish World Review Feb. 23, 2010/ 9 Adar 5770
Fun goes downhill
By Tom Purcell
http://www.JewishWorldReview.com | Now that thick snow has blanketed much of the country, we all know what that means: more sledding bans.

In Massachusetts, says The Week Magazine, a movement is afoot to crack down on the pastime. Many Massachusetts communities are posting warning signs or issuing outright bans. A state lawmaker introduced a bill requiring children to wear helmets because "there are no brakes on a sled."

In Omaha, Neb., two popular parks banned sledding after the Nebraska Supreme Court ruled that public parks are not legally protected from being sued.

Monteville, N.J., banned sledding in one of its parks after a girl careened into a bale of hay, hurting her leg; a settlement cost the town $25,000.

It's true. People do get injured sledding. According to the U.S. Centers for Disease Control and Prevention, some 23,000 sledding injuries occur each year.

On the other hand, sledding is so fun entirely because of the risk — because you're sliding, pretty much out of control, down a steep grade and laughing aloud as you do.

Nonetheless, safety advocates have been coming out of the woodwork to share important tips on sledding safety.

The U.S. Consumer Product Safety Commission warns us to "never sled on the street or on hills that lead directly into the street (because) numerous accidents occur when sledders hit bumps, curbs, or rammed a car."

You don't say.

Even kids from my generation weren't dumb enough to do that — and I'm from the Mini-Boggan era.

The Mini-Boggan was a thin, light sheet of plastic you rolled up and carried under your arm. At the top of the hill, you set it on the snow, sat or lay on it, and proceeded downhill — at several hundred miles an hour — until you collided with whatever you were inevitably going to collide with.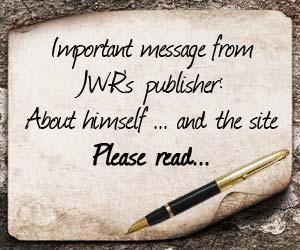 During one of my Mini-Boggan runs, I was unable to keep to the center of the hill and slid to the edge of Mr. Ayres' yard, where he'd just sawed six oak trees down to low stumps. My Mini-Boggan carried me over every one of those six giant pistons as they pounded into my ribs and belly.

I lay there moaning for several minutes before I summoned the energy to stumble home. To be sure, there were moaning kids all over the hillside then — mittens, earmuffs, boots and even a kid part or two were scattered all over the snow.

Which is the whole point of sledding.

The speed, the lack of control, the possibility of ending up in the middle of Mr. Ayres' ice-covered pond — as I once did — are the origins of the thrill.

You cannot experience the thrill of victory — to borrow from ABC's "Wide World of Sports" — without risking the agony of defeat.

By eliminating every sledding risk — by banning people from enjoying the steepest hill in their local park — there may be no sledding injuries suffered on that particular hill, but neither will there be fun, shrieking laughter and a much-needed respite from everyday life.

We ought to take precautions. When I sled or ski now, I certainly wear a helmet and avoid trees. But can't we also accept the fact that, no matter how many laws or bans we impose, there is always going to be some risk in life?

Let there be sledding — and let us be grateful the era of the Mini-Boggan is over.
Every weekday JewishWorldReview.com publishes what many in the media and Washington consider "must-reading". Sign up for the daily JWR update. It's free. Just click here.
Comment on JWR Contributor Tom Purcell's column, by clicking here. To visit his web site, click here.
ARCHIVES
© 2010, Tom Purcell