Jewish World Review Feb. 20, 2003 / 28 Shevat, 5764
Jews and money
By Rabbi Berel Wein
A prominent author and historian gives the lowdown
http://www.jewishworldreview.com | In Temple times, the Talmud tells us, the collecting of the half-shekel "tax" for the support of the Temple services began with the entrance of the month of Adar. Therefore, in commemoration of this ancient Jewish rite, this Sabbath is known as "Shabbes Shekalim".

The half-shekel was to be assessed "b'shekel hakodesh," by the standard of the holy shekel. The Talmud describes in great detail the actual amount of silver required in each coin to meet that specification. But the Talmud indirectly reminds us that part of the task of Judaism, and therefore of necessity of its adherents, the Jews, is to somehow invest a sense of holiness into the shekel — into otherwise grubby money.

According to Midrash, Moses was shown a holy shekel of fire on Sinai. The Jewish understanding of the symbolism of fire has always been that fire is ambivalent — it can burn and destroy or it can light and warm. So, too, with money. Money can accomplish great good and it also is able to bring about great evil. It can build hospitals and schools and help the needy or it can wreck personal character and corrupt society, government and industry. It finances war and causes violence and cultivates crime and yet it can just as well succor the widow and orphan and save the helpless from disaster.

Thus, the notion of "shekel hakodesh" exists in our world as strongly as it did in the times of the Temples in Jerusalem. To take the ordinary shekel and transform it into the "shekel hakodesh" is the mission of Torah and Israel.

There is an entire section of Shulchan Aruch (the Code of Jewish Law) devoted to money and the task of transforming it into the "shekel hakodesh." There are many volumes of Talmud devoted to this issue as well. Judaism sets a minimum standard of human behavior regarding monetary matters that is recorded in these legal tomes. But it also sets a standard of moral behavior that though legally unenforceable is nevertheless necessary in order to attempt to create a more just society — in short, in order to raise money to the level of "shekel hakodesh."

This moral standard regarding money is called "lifnim meshuras hadin" — above the minimum face of the law itself. The Talmud saw that one of the spiritual causes of the destruction of the Temples was the lack of willingness to behave "lifnim meshuras hadin." People insisted on their legal rights and were not willing to accommodate others even when morally obligated to do so. A society that does not allow for a moral code of law to accompany the strictly legal code of law eventually turns corrupt and rotten and dooms itself to destruction.

The Talmud is replete with examples of "lifnim meshuras hadin" in monetary matters. Money is a great test in life. The rabbis of the Talmud held monetary probity in such high and necessary esteem that groups of people (such as shepherds, for example, who usually grazed their herds on other people's property) who had bad reputations as far as money was concerned were held to be unacceptable as witnesses in Jewish courts of law. A great rabbi once told me that it is far easier to have glatt kosher meat on one's plate than to have glatt kosher money in one's pocket. Sadly, he was right in that assessment. "Shabbes Shkalim" comes to remind us about glatt kosher money.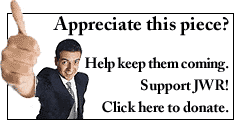 Judaism has always stressed the importance of imparting knowledge to its children. But it has stressed even more the teaching of values. In current world society, we speak of the value of money in purely economic and social terms. But there is a value of money in spiritual and holy terms as well. And it is that value of money — the "shekel hakodesh" value — that needs to be addressed in the education of our children and in our own personal and national life.

Throughout Jewish history, movements arose to help cleanse the money of the House of Israel from immorality and cupidity. The Mussar movement that originated in Jewish Lithuania in the nineteenth century did wonders in developing a "shekel hakodesh" attitude amongst its adherents. The influence of the Mussar movement was widely felt throughout Jewish society. To a certain extent, even the secular Jewish labor organizations of the late nineteenth and early twentieth centuries also were trying to achieve a "shekel hakodesh" attitude and society, being still based upon the Torah rules and attitudes regarding money that were part of the Jewish psyche and soul over the ages.

Improving our attitude towards money is a vital step in rebuilding ourselves spiritually and morally and refocusing our attention towards creating a more just society.
Every weekday JewishWorldReview.com publishes what many in uplifting articles. Sign up for the daily JWR update. It's free. Just click here.
Rabbi Berel Wein is one of Jewry's foremost historians and founder of the Destiny Foundation. He has authored over 650 tapes, books and videos which you can purchase at RabbiWein.com. Comment by clicking here or calling 1-800-499-WEIN (9346).
© 2004, Rabbi Berel Wein