Jewish World Review Feb. 10, 2004 / 18 Shevat, 5764

Laura Vanderkam
Conservatives tune in, drop out after college
http://www.NewsAndOpinion.com | Brown University in Providence is a quintessentially liberal place. From oh-so-enlightened courses such as "Animating Race: Social Constructions and the Disney Film" to debates on whether transgender students should check a sex on housing forms, Brown has earned the punch line to its "how many students does it take to change a light bulb" joke: All of them, to protest for the rights of the bulb.
Yet, says Stephen Beale, editor of the new, right-leaning Brown Spectator, "in the past few years, a vocal conservative community has emerged." Chapters of Students for Liberty and Young Americans for Freedom (YAF) have blossomed. The once-moribund College Republicans has revived. Conservative gadfly David Horowitz spoke there against slavery reparations in 2003, and no one even seized a campus building.

The times they are a-changin' at Brown and colleges across the country. Surveys of voter registration logs show college faculty members tilt left, but a new UCLA survey on "The American Freshman" finds that while self-identified liberals make up 24% of students vs. 38% in 1971, 21% of students say they're conservative, up from 14% in 1973. Statistically, liberals and conservatives are neck and neck.

Call it a return on investment: Conservative groups have spent millions changing the debate on college campuses, funding and promoting speakers, clubs, magazines and even "affirmative-action bake sales" (minority students are charged 50 cents per cookie, whites, $1, to illustrate the injustice of racial preferences).

But the investment is yielding a low return. Right-leaning folks wanted to grow young reporters, academics, artists and public servants who would change the culture, not just the campus. Instead, they've grown activists who enjoy campus politics, but flee to the business world or conservative institutions after graduation. Until someone convinces young conservatives to battle up the low-paid ladder of newspapers and other mainstream institutions, conservatives will see livelier campus debates and bake sales for their money — but not much cultural change.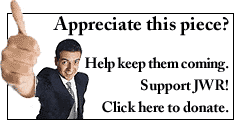 When UCLA first surveyed freshmen in 1966, campuses were different places. Only 42% of students found "being very well off financially" important (74% do now); 86% wanted to develop a "meaningful philosophy of life" (39% now). These idealistic students sought meaning in the media, academia, charities, civil service and the arts after graduation. Over the years, this predominantly liberal cohort has come to dominate all the institutions that many on the right now claim tilt hopelessly left.

Not all conservatives threw in the towel. The "vast right-wing conspiracy" — the John M. Olin Foundation, various Scaife family foundations and other endowments — fought back. They and smaller donors funded YAF, Horowitz's Center for the Study of Popular Culture (Olin authorized a $150,000 grant in 2003), the Intercollegiate Studies Institute (ISI — $175,000 from Olin in 2003) and other organizations that became intimately involved in campus politics. ISI's Collegiate Network (CN) helps fund and advise 80 conservative newspapers on college campuses, including the Princeton Tory, which I ran in the late 1990s.

I appreciated the training. CN leaders arranged internships for me (including one with USA TODAY's editorial board), and their conferences introduced me to other student editors in such grand locales as, once, an Arizona resort.

Despite this pampering, though, only a handful of CN alumni work for mainstream media such as USA TODAY or NBC Nightly News. The highest-profile alumni (including pundit Ann Coulter and National Review Editor Richard Lowry) write, almost solely, for conservative audiences. I call it "syndicated-columnist syndrome." Turns out, once you experience the royal treatment as a reward for writing polemics in one-sided campus papers, you lose your taste for the tough investigative reporting that convinces unsympathetic editors and readers. You lose your taste for staking out school board meetings, covering police beats and taking other steps on the ladder mainstream reporters must master.

Of the 100 young editors I met at the CN's November conference in Chicago, only 10 wanted to go into journalism. Most in this handful wanted to talk with reporters from the conservative National Review and Weekly Standard to find out how.

They've discovered it's more pleasant to achieve stardom for snappy commentaries than labor in obscurity as a city desk editor, or to garner praise and press at conservative think tanks than fight unfair tenure decisions at State U. Activists prefer to complain about liberal foundations than battle up their hierarchies, and they'd rather earn big bucks as corporate lawyers than become low-paid local judges who truly influence law.

It's shortsighted. Like anyone, young conservatives enjoy working with like-minded individuals or landing high-paying jobs. Power, however, has its own currency. National Review's circulation is about 150,000, and the Weekly Standard's is 60,000 — but Time magazine's circulation is 4 million, and USA TODAY's almost 2.3 million. Fox News is growing in popularity, but its highest-ranked morning show just grazed past the worst-rated network morning show. Harvard professorships carry more clout than think-tank positions, and the Rockefeller, Ford and Pew foundations together disburse about $900 million a year — more than most businessmen control.

Climbing the ladders of such institutions requires, for conservatives, a grit that is unlikely to be earned at an Arizona resort. Brown's campus is changing, but other institutions are not. A 1996 American Society of Newspaper Editors survey of reporters discovered that 61% leaned liberal, 15% conservative. Despite 80 campus conservative newspapers, that's a lower proportion of conservatives than found in a 1988 survey.

Until the right-wing conspiracy comes up with a new tactic, the even split between conservative and liberal students heralds nothing beyond fun class discussions — or discounted cookies, if your skin color is right.
Every weekday JewishWorldReview.com publishes what many in Washington and in the media consider "must reading." Sign up for the daily JWR update. It's free. Just click here.


Comment on JWR contributor Laura Vanderkam's column by clicking here.

08/27/03: Get a life, parents — and let adult child have one, too
07/15/03: System wastes Ph.D. brainpower
03/20/03: Bombs are falling, but don't stop the party
02/22/03: SAT talent searches lead nowhere for many
10/08/02: Young, jobless? Skip law school, visit reality

© 2003, Laura Vanderkam