Jewish World Review

Ghost town getting new life as 'terrorist' target

http://www.jewishworldreview.com | (KRT) PLAYAS, N.M. — Wayne and Mara Duncan have witnessed their tiny community nearly evaporate, now just 60 people away from a ghost town. Isolated in the high desert mountains, Playas once shimmered like an oasis, its green lawns visible for miles.

Though only three decades old, the enclave of adobe-style houses and brick buildings evokes a mining town gone bust, except this one-time company town was built around a copper smelter, which closed in 1999. Only the Duncans and their two teenagers enliven Lomitas Street, where 25 other houses cast a lonesome shadow.

Now, a New Mexico university is about to take over the cactus-tough village and turn it into a terrorist response training camp for Homeland Security Department agents, the military and emergency responders from local and state agencies.

Once the transformation of the suburban-like community is complete as early as this summer, the site will be the only anti-terrorism facility in the nation that uses an entire, real town for emergency training, according to officials with New Mexico Institute of Mining and Technology, which is purchasing the town for $5 million from Phelps Dodge Corp.

Officials say the facility will mark a milestone in the Homeland Security Department's level of preparedness. Such training now occurs largely on military bases or college campuses, including at New Mexico Tech in Socorro, where three cars a week are blown up on a 40-square-mile range to train firefighters and others on handling car bombs, officials said.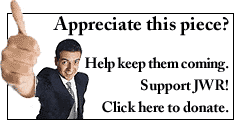 The school, known for developing the "proximity fuse" that allows missiles to detonate when they are near a target, has experienced a boom in emergency training since the 1995 Oklahoma City bombing and the Sept. 11 terrorist attacks. Some 40,000 emergency personnel have been trained by the college since 1997, including 1,159 from Illinois, mostly from the Chicago area.
"New Mexico Tech already does training for first responders and our expertise is explosives. We take them out and blow things up, but those are at test ranges," said Van Romero, vice president of research and economic development at the 1,800-student public university.
"Now that we have Playas, we can do it in a real urban environment."
Long-range plans for Playas call for constructing a research park, and there are ambitions of making it the nation's top lab for testing biological agents and providing security to the food supply, officials said.
More immediately, the little town in the desert will be the mock target this summer of simulated terrorist and suicide bomber strikes.
Bombs will be detonated, destroying a house, car or a utility line. Playas' bank could be visited by a suicide bomber. Any of the town's 259 houses and 25 apartments - the vast majority now shuttered - could be used for a simulated anthrax attack. And the town's pipelines could provide a case study on how to protect infrastructure.
These are just some scenarios that New Mexico Tech officials are considering as they finalize the purchase of the 640-acre town site plus 1,200 surrounding acres from Phelps Dodge, which owns the town and the defunct smelter about 10 miles south. Officials hope to close the sale by May 15, said spokesman George Zamora.
The Homeland Security Department agency has awarded a $20 million grant to the school for the project, Romero said.
Many of the 60 residents said New Mexico Tech officials haven't explicitly told them of their fate and cancelled a recent town meeting. But Romero said he expected everyone would be able to stay. And he said some residents could be employed as maintenance workers or even role players during terrorism drills.
Some residents say they aren't sure what to expect once the explosions begin. After all, the federal government has often turned to the New Mexico desert for training and experiments during a national crisis, including the test firing of the first atomic bomb in 1945.
"I don't have a problem with Homeland Security here - as long as they don't kick me out of my house," said Wayne Duncan, 46, a ranch hand who tends grazing lands near the smelter and maintains its water system through a subcontractor. He worked in the smelter's furnace room for 17 years.
"I would like to stay," added his wife, Mara, 32, who enjoys raising her two teenage sons in Playas, "but it's yet to be seen what the living conditions would be like."
Residents now rent their homes from Phelps Dodge, which owns vast tracts in the southern New Mexico desert. Townsfolk pay $250 to $450 a month for a single-story stucco house that can be as large as 2,250 square feet with three bedrooms, each with a bathroom. Thirteen residents are Phelps Dodge employees, maintaining a closed plant that's officially on "stand-by" status, said spokesman Ken Vaughn.
Playas' location 20 miles from the Mexico border makes it a good place to test and study border security in protecting the U.S. food supply, said Joel Diemer, professor of agricultural business at New Mexico State University, a partner in developing the Playas training site.
Right now, the desert is a vast open space where cattle with foot-and-mouth disease or a terrorist with biological agents could easily enter the U.S., Diemer said. A proposed new research center could address these threats, he said.
For example, as hundreds of thousands of cattle are brought into the United States, a testing station could be set up near the border to determine if any cattle coming in from Mexico have foot-and-mouth disease, which devastated Britain in 2001, Diemer said.
Romero cautions that labs to test hazardous agents in Playas are far down the line, but he's optimistic about the potential because the town is far from populated areas. Romero is chairman of the National Domestic Preparedness Consortium, which provides training related to all weapons of mass destruction. That consortium is composed of New Mexico Tech, Louisiana State University, Texas A&M and two federal research facilities, he said.
In its heyday, 1,000 people lived in Playas, at the foot of the Little Hatchet Mountains whose rocky summits are whimsically named Playas Peak and Wave Mountain. The town name, which means beaches in Spanish, comes from the dry lakebed in an alkali flat that stretches for miles and holds an inch or two of water during the rainy season.
As longtime resident John McCarty, 54, joked: "We have a lot of beaches - just not water."
With a 4,865-foot airstrip and a railroad spur lined with fiber optics connected to the Internet, Playas has extensive infrastructure: a community center; recreation facilities with the six-lane Copper Pins bowling alley, a pub, a fitness center and a snack bar; a bank that's open only on Fridays; a closed post office, fire station, and medical clinic; a closed Catholic church; a Baptist church that just reopened; tennis courts; a swimming pool; a helicopter pad; a gas pump; and a small rodeo arena.
With most of the town shuttered, wildlife such as mountain lions, bobcats and a bear have moved in along the winding streets and ample yards, a jarring sight for longtime residents. The animals scrounge for water in this drought-ridden area, where peaches, pears, apples, pomegranates, apricots, walnuts and pecans grow in vacant back yards.
The empty houses also serve as overnight shelter for illegal immigrants who use the huge smelter as a landmark to cross the border. As a deterrent, local law enforcement officers rent some of the houses, parking their vehicles on the isolated streets.
McCarty, who was raised on a 82-square-mile ranch about 40 miles from Playas, doesn't mind having to drive 37 miles to the grocery, 75 miles for a Pizza Hut and 165 miles for major shopping in El Paso, Texas. He remarked how the hush of Playas frightened a visiting daughter-in-law into locking every door and turning up the television.
Now a manager of the four-man Hidalgo County emergency services, McCarty hopes he has a job in Playas' second life.
"It makes me pretty sad when you drive around here," he said. "It would be nice to see activity come back. Once it gets rolling, it will be a very popular place to train."
Every weekday JewishWorldReview.com publishes what many in Washington and in the media consider "must reading." Sign up for the daily JWR update. It's free. Just click here.
Comment by clicking here.

© 2004, Chicago Tribune Distributed by Knight Ridder/Tribune Information Services