By Binyamin L. Jolkovsky
http://www.jewishworldreview.com | The match was perfect.

A promising rabbinical student became engaged to an idealistic young lady who was about to graduate a teacher's seminary. A wedding date was picked, a reception hall was reserved — and then tragedy struck.

The groom began to be afflicted with pains. At first, they were dismissed as "jitters". But when they continued and, in fact, became more intense, his doctor ordered a full battery of tests. The results eventually revealed that the young man had a life-threatening disease. Worse, even if he were to undergo painful and long-term treatments, there was no guarantee he would live.

"I need to break the engagement," he told his fiancé. "It would be selfish of me to ask you to face an uncertain future. There is no need for both of us to suffer. You are healthy. Please, PLEASE do yourself a favor — don't do this to yourself."

But the bride would not hear of it.

"Why should I suffer? No, why should I be the one to cause suffering? How can I break our shidduch [match]? That will cause you much more suffering than you are already enduring. I want to give you happiness," she responded, adding: "If we were still dating and we found out this news, of course I would not proceed. But it was, obviously, decreed from Heaven that we should meet and decide to marry … well, I don't want to break it off. I want to accept my groom as he is and build a home with you. No matter what!" She repeated the last sentence. "No matter what!"

While both sets of parents admired the couple's altruism, and were astonished at their respective children's selflessness, neither were certain that their child was acting properly. Together, they sought the counsel of a revered sage, Rabbi Chaim Kanievsky of Bnei Brak, Israel, where the incident occurred.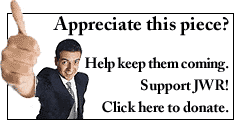 After the prospective in-laws detailed the situation, Rabbi Kanievsky thought for a few minutes and said he agreed with the young couple. "Let them get married!," he proclaimed. "This is their proper shidduch!"

The relieved parents thanked the sage profusely and left.

But extended family on both sides wondered about the rational behind the sage's decision. They went so far as to approach a member of Rabbi Kanievsky's household and, ever so tactfully, asked if he could explain his reasoning.

The sage, who is known for his encyclopedic knowledge and penetrating analysis, requested that he be brought a copy of the Hebrew-language work, Midrash Rabbah. He began to read aloud from the Matnos Kehunah commentary to the Torah portion of Noah. The passage dealt with a sudden visit of Alexander of Macedonia to the king of Katzia, who enjoyed a reputation as a fair dispenser of justice.

Alexander, who came to witness the king in action, watched a case that was unfolding.

A man sold below market value an empty lot covered with ruins. While cleaning the property, the new owner discovered a treasure trove of coins and pearls. He immediately went to return the valuables. He felt he was not entiltled to them. There was, after all, no way the seller would have sold the land at the price he did if it was known that the stash was there.

But when informed of the discovery, the original owner congratulated his associate, saying: "A sale is a sale" and refused to take the loot back.

The king of Katzia asked Alexander how he would rule in such a case. Alexander, records the holy book, answered haughtily: "I would kill both the seller and buyer, and take the treasure for myself."

The king of Katzia ruled differently. He asked one of the men, "Do you have a son?"

"Yes," came the reply

He then turned to the other man, "Do you have a daughter?"

"Yes," was his answer.

"So the solution is simple. Let them marry each other and give the treasure to the young couple."

Rabbi Kanievsky closed the tome and placed it on his desk.

"When I heard the altruistic claims of the groom and the bride — who thought only of the other's needs — I sought an example of similar behavior in our heritage," he began to explain. "Then I remembered this midrash and thought: 'What's the purpose of this case being recorded posterity? What lesson are the sages trying to teach us?'

"And do you know what that lesson is? It wasn't just a clever solution to evade the problem and leave the treasure in the hands of both of the litigants. It was something profoundly deeper.

"If the only problem was the treasure, this is no reason to marry. But the Sages were instructing us that the king of Katzia had an important and correct basis for his decision: When two sides think only of the other, and not themselves, it is proper to make a match between such people.

"Even though he only had just met the plaintiff and defendant, the king of Katzia immediately realized that the match between two such families was suitable. He assumed that if the fathers were so untainted of selfish thought, the children had likely absorbed to some degree similar qualities from them and were worthy partners for each other." Rabbi Kanievsky concluded: "Since here we see this wonderful trait in the groom and bride themselves, it certainly is a proper, fitting match."

Despite not being previously acquainted with the families, Rabbi Kanievsky took time out of his hectic schedule to attend the wedding. He joined in the celebration, blessing the couple. Presently, reports Yated Ne'eman, the groom is undergoing difficult treatments, and many are praying for his complete recovery.
Binyamin L. Jolkovsky is editor in chief of JewishWorldReview.com Comment by clicking here.