Jewish World Review Jan. 5, 2010 / 19 Teves 5770
GOP deserves blame for Democratic excesses
By Byron York





http://www.JewishWorldReview.com | Minnesota Democratic Sen. Al Franken won his seat by 312 votes out of nearly 3 million cast, which means that if just 157 Franken voters had chosen Republican Norm Coleman instead, Franken would not be in the Senate.

What if that had happened? Or what if the Bush Justice Department had not wrongly prosecuted Republican Sen. Ted Stevens on corruption charges, leading to his conviction just days before voters went to the polls? Or what if a conservative third-party candidate had not funneled thousands of votes away from Oregon Republican Sen. Gordon Smith?

If any one of those races had turned out differently, there would be one more Republican in the Senate, and we might not be facing a far-reaching, coercive and cripplingly expensive makeover of the nation's healthcare system. But the close ones went the Democrats' way, which — along with the defection of former Republican Sen. Arlen Specter — gave Democrats the 60 votes needed to stop GOP filibusters all by themselves.

During the 2008 campaign, Senate Minority Leader Mitch McConnell reminded Republicans about "the power of 41." There was little doubt Democrats would keep control of the Senate in 2008, McConnell knew, but it would be critical for Republicans to deny Democrats that filibuster-killing majority. To do so, the GOP needed at least 41 Senate seats.

"The power of 41 is the power to shape or to block," McConnell told National Review in April 2008. "If Obama has a filibuster-proof majority in the Senate, he will take this country farther left than it has gone since the Great Society."

Does that sound prophetic now? And just as McConnell said, Republicans have no power to shape or to block.

Every time Democrats have their way on a controversial bill — stimulus, budget, health care — Republicans mutter, "Elections have consequences." And then some of them quietly blame themselves.

They know the GOP created the conditions that set in motion the electoral swings of 2006 and 2008, leading to the overwhelming majorities that allow Democrats to pass legislation the public doesn't want.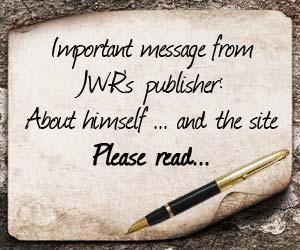 They know the combination of disaster in Iraq in 2006, plus what might be called the Republican governance deficit — a combination of the response to Hurricane Katrina, the abandonment of fiscal discipline and ethical lapses — destroyed the public's faith in Republicans' ability to govern. So when the next crisis came around — the economic meltdown, smack in the middle of the 2008 campaign — voters had no confidence that Republicans could handle it.

They know it would have been astonishing if Republicans had been re-elected in those circumstances. The GOP had simply thrown away too much public support.

But now the dominant theme across the electoral map is dissatisfaction with both Barack Obama and the Democratic majorities in the House and Senate. A Wall Street Journal/NBC poll taken in mid-December showed that 55 percent of Americans believed the country was headed in the wrong direction. Just 47 percent approved of the job Obama was doing as president. Twenty-two percent approved of the job Congress was doing. And a whopping 35 percent have positive feelings toward the Democratic Party.

And yet the public seems to like Republicans even less. Just 28 percent have positive feelings toward the GOP — a rating lower than poll results just before the party's defeats in 2006 and 2008. You can't make as many mistakes as Republicans did and expect to be forgiven quickly.

That could lead to a dilemma for voters next November. Many will be fully ready to vote Democrats out of office but will not be fully ready to vote in Republicans. Faced with an either/or choice, they will weigh whether they want to get rid of Democrats more than they want to stay away from Republicans.

That dilemma could have been avoided. A slightly less disastrous end to the Republican reign might well have resulted in one or two additional GOP senators this year. And that, in turn, might have prevented some of the runaway Democratic excesses we've seen.

Republicans think about that a lot these days, as Democrats overreach in ways that could burden the country for generations. All GOP lawmakers can do now is to oppose. But in their heart of hearts, they know they share some of the blame.
Every weekday JewishWorldReview.com publishes what many in the media and Washington consider "must-reading". Sign up for the daily JWR update. It's free. Just click here.
Comment on Byron York's column by clicking here.

Previously:


12/29/09 Dems' dreams of a blue West begin to turn red
12/22/09 Why Dems push health care, even if it kills them
11/30/09 Dems' kamikaze mission: Health care by New Year's
11/23/09 Why it's a mistake to bring Gitmo prisoners here
11/16/09 Dems' slick fix: $210 billion of fiscal restraint
11/10/09 Obama can't be community organizer for the world
11/02/09 At key moment, Obama leaves health post unfilled 10/26/09 'Fierce urgency' for jobs, not health care'
10/12/09 Facts hurt Jennings in youth sex controversy
10/05/09 Amid terror threat, Dems chip away at Patriot Act
09/27/09 In Afghanistan, let U.S. troops be warriors
09/21/09 Under fire, Democrats abandon ACORN in drove
09/14/09 Dems stifle Republican health care plans
09/08/09 For Dems, a serious Charlie Rangel problem
09/07/09 Obama's speech: Wrong setting for a sales job
09/01/09 What happened to the antiwar movement?
08/24/09 Why Dems may jam through health care plan
08/17/09 GOP thinks the unthinkable: Victory in 2010
08/10/09 The empty words of a journalist turned flack
08/03/09 Probe finds new clues in AmeriCorps IG scandal
07/27/09 Obamacare haunted by unkept promises of stimulus
07/20/09 Why the GOP failed the Sotomayor test
07/13/09 What the GOPers will ask Sotomayor
06/29/09 Serious questions remain for Mark Sanford
06/22/09 How GOPers can crack the AmeriCorps scandal
06/16/09 Worried about Sotomayor? Consider Andre Davis
06/08/09 Can Mitch Daniels save the GOP?
06/01/09 When the Dems derailed a Latino nominee
05/26/09 Why the GOP will defeat Obama on healthcare
05/19/09 Rosy report can't hide stimulus problems
05/12/09 The Reagan legacy is the man himself
05/05/09 Sen. Specter, meet your new friends
04/27/09 Ted Olson: 'Torture' probes will never end
04/20/09 Who's Laughing at the 'Axis of Evil' today?
04/14/09 Congress needs Google to track stimulus money
04/06/09 Beyond AIG: A bill to let Big Government set your salary
03/30/09 On Spending and the Deficit, McCain Was Right
03/24/09 It's Obama's crisis now
03/17/09: Geithner-Obama economics: A joke that's not funny

© 2009, NEA