Jewish World Review Jan. 15, 2010 / 29 Teves 5770
Look, Mom — no thumbs!
By Lori Borgman





http://www.JewishWorldReview.com | You're not going to believe this one: We were out to dinner seated at a table adjacent to a family of five and not a one of them was working a Blackberry, e-mailing or texting. And they didn't have ear buds jammed in their ears.

It was such a flashback of days gone by, we expected to see Norman Rockwell in the corner with an easel and canvas painting the scene for a cover of The Saturday Evening Post.

And now comes something even more unbelievable — they sat there like that for an hour and a half. That's right, 90 minutes. Who knew families could still sit together that long and not be parked in front of a television?

But wait — there's more.

When the father did make a cell phone call, he left the table. That's right, he stood up, walked over to the entryway and then used his cell phone.

You're probably thinking the same thing we were thinking, "What planet are these people from?"

And if that's not unbelievable enough, listen to this: They weren't just sitting there NOT using their thumbs on a key pad, they were talking to each other. It was all very old school — making eye contact, using words, forming sentences, hand gestures, listening, pausing.

And shock beyond shock, they seemed to be enjoying one another. No one was scowling or snarling and the kids (teens to early 20s) had not been duct taped to their chairs. The authors of "Escaping the Endless Adolescence," Joseph Allen and Claudia Worrell Allen, ask if 25 is the new 15. They contend that many of the endless adolescent problems today stem from young people not being grafted into the adult world, including adult conversations.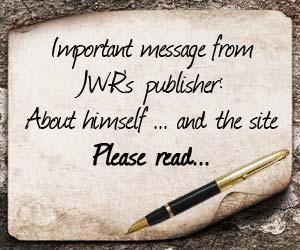 The pair conducted focus groups with successful college seniors to explore their interaction with adults who had influenced their lives. Student after student recounted stories of influential conversations with teachers or other adults, most of which lasted 20 minutes or sometimes less.

The Allens' conclusion was that even modest involvement with a young person can have a huge influence.

Larry Winget is a personal finance author turned parenting coach and now the author of "Your Kids are Your Own Fault." The man says his goal is to make parents uncomfortable and he succeeds. Winget says, on average, parents spend 3 1/2 minutes a week in meaningful conversation with their kids. That's four stop lights, one NFL commercial break or a Taylor Swift music video.

The kids in the restaurant were gifted. Not in the intellectual sense, but in the time sense. Their parents gave them 90 minutes. Face to face. Uninterrupted. Cell phone free. No electronics. Plus salad, beverage and an entrée.

I was in line at the grocery behind a dad and his adorable toddler sitting in the cart when the little boy started squirming and whining. The father said OK, pulled out an iPhone, tapped an app and handed it to the little guy who was immediately transfixed.

Wonder what kind of dinner conversations they'll be having 10 years from now?
Every weekday JewishWorldReview.com publishes what many in the media and Washington consider "must-reading". Sign up for the daily JWR update. It's free. Just click here.
JWR contributor Lori Borgman is the author of , most recently, "Catching Christmas" (Click HERE to purchase. Sales help fund JWR.) and I Was a Better Mother Before I Had Kids To comment, please click here. To visit her website click here.
© 2009, Lori Borgman