http://www.JewishWorldReview.com | You think it will never happen in your family. You think it only happens to other people, and then you find out that someone you gave birth to has purchased a Snuggie.

Yes, a Snuggie, the extra large fleece blanket with sleeves, sold at high-end clothing retailers such as Walgreens and Staples. Wearing a Snuggie is like wearing your bathrobe backwards.

As someone who would consider doing a Polar Bear Plunge before wearing a Snuggie, I can't help but ask why. Where did we go wrong? Did we keep the house too cool? Did she not have enough fleece wear as a child?

"Why would you buy a Snuggie?" I plead, dabbing at my tears. "You're such a pretty girl."

"Some of us agreed to get them as a joke," she says, her head disappearing into waves of signature blue fleece.

"And if all your friends put Bumpits in their hair, would you do that too? What next - Sham Wow, the magical cloth that can hold 12 times its weight in liquid?"

A muffled voice from somewhere inside the Snuggie says, "Snuggies are funny. And the thing is, they really do keep you warm. You keep the house so cold that Dad should try one."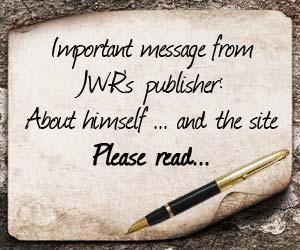 All I can think of are the times I tried to persuade her to wear a coat as a kid when it was 30 degrees out and she claimed she didn't need one. And now she drags around an oversized blanket when she's inside and the temperature is 70. To say Snuggie lovers have blanket attachment issues is putting it mildly.

Fans on Facebook list the Snuggie as a "religion."

Young people are having Snuggie parties at pubs as well as Snuggie costume contests.

The Snuggie television commercials, however, most often show middle-age and older people, frustrated and upset, grimacing and thrashing about as they fight their way out from under a blanket to attempt physically daunting tasks like answering a phone, working the remote and eating popcorn. With the Snuggie, your hands are completely free. You are now able to weld the remote to your hand and glue the buttered popcorn directly to your hips.

If the human race was ever meant to be this lethargic, we wouldn't have legs. We would have been designed to roll instead of walk.

The Snuggie (now available in leopard, zebra and camel) is touted as "perfect for chilly office buildings, sporting events and cold movie theaters." Coming soon to an office near you: Snuggie Friday.

One Snuggie ad pictures a woman seated on an airplane, enveloped by the flowing folds of a Snuggie. Members of al-Qaida are probably on-line right now buying Snuggies by the dozen.

Sadly, they also make Snuggies for dogs. The advertisements only show small dogs wearing Snuggies -- small dogs lacking the strength to overpower dust balls let alone their owners. You try putting a Snuggie on a big dog and it will pin you to the floor. The day a German Shepherd wears a pink fleece blanket with sleeves so it can get a good grip on the remote is the day we're all doing down.

Any dog embarrassed by a Snuggie should have some means of legal recourse.

So should a mother.
Every weekday JewishWorldReview.com publishes what many in the media and Washington consider "must-reading". Sign up for the daily JWR update. It's free. Just click here.
JWR contributor Lori Borgman is the author of , most recently, "Catching Christmas" (Click HERE to purchase. Sales help fund JWR.) and I Was a Better Mother Before I Had Kids To comment, please click here. To visit her website click here.
© 2009, Lori Borgman