A young rabbi and his family moved from Brooklyn to Texas, retracing in reverse his family's migration history, in an effort to reinvigorate Judaism in the Lone Star State. He's succeeded. Now he wants to shakeup the kosher beef industry

http://www.JewishWorldReview.com | (KRT) COKE, Texas — The Orthodox rabbis arrived at the slaughterhouse with yarmulkes on their heads and rubber boots on their feet. Nine cows and several curious ranchers waited.

Rabbi Yaakov Rosenblatt dreams of putting kosher beef from Texas, the country's largest cattle producer, in Dallas-area stores. Success could bring savings to consumers and new markets for ranchers.

"I want to give Texans a local, consistent source of meat," said the 32-year-old rabbi, an educator with the Plano, Texas, branch of the Dallas Area Torah Association.

Most kosher beef comes from a Jewish processor in Postville, Iowa. The plant processes 300 head of cattle and 50,000 chickens a day, pumping $235 million into the Iowa economy, officials said.

In Coke, the rabbi was trying to determine the viability of Texas kosher beef.

The first cow was locked into a chute and its throat was slit in a swift, single motion by Rabbi Zvi Fishbane, a bushy bearded shochet — ritual slaughterer — from the Chicago Rabbinical Council.

Soon his arm was elbow-deep inside the cow inspecting the lungs. Any defect, such as an adhesion, could render an animal non-kosher under Jewish law.

"Glatt!" he squawked after a couple of minutes.

The puzzled ranchers, all devout Christians, didn't know that "glatt" was Yiddish for "smooth," the highest quality of kosher beef. Then the rabbis broke into smiles needing no translation.

"Our first kosher cow in Coke! Let's break out the Pepsi," said Rabbi David Shawel of Dallas Kosher, a certifying agency sponsored by the Jewish community.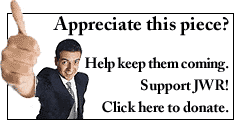 It was the rabbis' second trip, but first success at the Four "L" Processing plant in this tiny East Texas community. "The first time I was here I couldn't bear to watch," said Rosenblatt, a lean man with an affable manner. "I stood in the corner."

By day's end, four of the cows were found to be kosher — a ratio in line with national figures. By week's end, 750 pounds of beef were ready for sale as A.D. Rosenblatt Glatt Kosher Beef.

The label honors the rabbi's great-grandfather, a slaughterer and butcher in Galveston, Texas, at the turn of the century. For now, the beef is offered at TexasKosherBeef.com. But this venture is about much more than chuck roast.

It's wedded to Rosenblatt's mission to build a vibrant traditional community in North Texas, home to 60,000 Jews.

Yaakov Rosenblatt grew up in Brooklyn, home to the highest concentration of Orthodox Jews outside of Israel.

His parents sent their 11 children to Jewish schools. In first grade, Yaakov was translating Hebrew into Yiddish.

He went to synagogue every morning, and as he got older, twice a day. He wore a yarmulke everywhere — and still does.

All his food was kosher, all his friends were Orthodox. Even now, he speaks of only two forms of Judaism: traditional and nontraditional.

In traditional Judaism, meat and dairy foods aren't eaten together. Only biblically prescribed kosher meats are consumed.

The rabbi never went to McDonald's or did other stuff most American kids take for granted. The only rock music he remembers is the chorus to Bruce Springsteen's "Born in the U.S.A."

"I was 14 and at Jewish youth camp," he said and laughed. "I turned on the radio. It was my one moment of rebellion."

At 21, he wrote his first book, "All I Need to Know, I Learned in Yeshiva." At 23, he went on his first date. His parents scrutinized every date for marriage potential.
| | |
| --- | --- |
| | Most say he's the first rabbi they've ever met. By day's end, he's the first rabbi they've ever hugged. |

"There was no social dating," the rabbi said. "I would meet a girl for coffee and discover whether we shared the same objectives in life."

He dated 20 women before meeting Suri in October 1996. By March they were married.

They headed to Dallas 4 1/2 years ago, determined to make a difference. Determined to help Jews learn the traditions.

"In New York, I am one of a lot of people," the rabbi said. "But here, I have an opportunity to make a difference every day."

Little did he know that his path would lead to a slaughterhouse.

On the kill floor, the ranchers call the rabbi "Jacob" because they can't remember his Hebrew name.

Most say he's the first rabbi they've ever met. By day's end, he's the first rabbi they've ever hugged.

Between spits of chewing tobacco, T.W. Little, who runs the place, explained why he agreed to work with Jacob.

"He didn't come in with a storming idea like a lot of flakes," he said. "He wants to start small and build into something."

The kill floor is past a walk-in freezer with slaughtered pigs dangling from meat hooks. On his first visit, the sight startled Rosenblatt, who, of course, doesn't eat pork.

This time, he pointed and deadpanned, "Non-kosher."

The first cow was greeted with a prayer: Blessed are you L-rd G-d ... who has ... commanded us regarding slaughter.

After the slaughtering, the rabbis deveined, soaked, salted and rinsed the kosher meat — an additional effort to remove blood, which Leviticus says not to eat.

They headed home filled with optimism after 12 hours of work.

"We can do this," Rosenblatt said as he barreled down the highway past fields of cattle.

Seven years of marriage have brought Yaakov and Suri three children, ages 6, 5, and 2. She cooks, he shops for groceries.

"I love playing with the kids," he said. "But my favorite time is at night, schmoozing with my wife."

They follow 613 commandments from the first five books of the Bible, the Torah, which they believe G-d dictated to Moses.

"The rabbi sees purpose in everything he looks at," said Damon Oran, a Reform Jew who studies with the rabbi. "He exudes wonderment and joy. It's infectious."

In his role with the Plano branch of the Dallas Area Torah Association, the rabbi organizes lectures, teaches home studies and leads small groups. His sessions are a blend of wit and scholarship.

Jews of all backgrounds come to learn Torah and the traditions. Some non-Orthodox complain the association proselytizes Jews.

"We value education," Rosenblatt said. "We don't force people to change. But if they do, is that a bad thing?"

He prays twice a day in synagogue. On Fridays, he leads a service in his home. On Saturdays, he walks an hour to synagogue to avoid driving on the Sabbath.

He doesn't own a television and ignores Hollywood "because it's unimportant." When small talk turns to "Shrek," he asks, "Is that the green monster on cereal boxes?"

At a Torah study, someone had to tell him what a B.L.T. sandwich was. He's good-natured about the teasing that his cultural illiteracy generates.

"When I play Trivial Pursuit, I score zero on movies," he said.

Three years ago, he published a book about the Kabbalist philosopher Maharal. He writes columns on topics ranging from intricate matters of Jewish law to his personal battle with stuttering.

"It's had a profound impact," he said. "It forced me at an early age to question the purpose of my life."

He found the answer was tied to his passion for being Jewish.

The demand for kosher products has never been greater. Americans consciously choosing kosher spend $8 billion annually.

"It's soul food," said Rabbi Sholey Klein of Dallas Kosher. "Your soul needs a certain diet to connect with G-d and be close to G-d."

An influx of Orthodox Jews to North Texas has increased local demand. Orthodox number 6,000 — 10 percent of the region's Jews.

They run five of seven Dallas-area Jewish schools. Seven small Orthodox synagogues now exist.

"Now that there are plenty of schools and synagogues, Dallas is attracting Orthodox families who might not have considered moving here before," said Gary Weinstein of the Jewish Federation of Greater Dallas.

Part of the attraction, too, is the wide availability of kosher food at select supermarkets, he said.

Jeri Finkelstein of Dallas Kosher said consumers scrutinize meat more than any other kosher product. They want to know where the meat comes from and who supervised the slaughter.

Shawel and Fishbane bring credibility to Rosenblatt's venture because they're experts from respected kosher certifying agencies, she said.

"The Postville brand has name recognition and people trust that," she said. "But I think people will be willing to try local kosher beef."

Rosenblatt's meat comes from grass-fed cows not given antibiotics or hormones. Ranchers see the kosher market as a new opportunity sell their niche product.

"He can walk into a supermarket with his beanie on his head, and the owners talk with him," said Drue Bynum of Denison, Texas. "If I walk in with a cowboy hat, they say, `Here comes a dumb farmer.'"

Rosenblatt's said the next step is to increase production and get the meat into stores.

"There's so much meat in Texas that we have to do this," he said.
Susan Hogan/Albach is a reporter for the Dallas Morning News. Comment by clicking here.
© 2005, The Dallas Morning News. Distributed by Knight Ridder/Tribune Information Services.