Jewish World Review Jan. 28, 2004 / 5 Shevat, 5764
Candidates finding piety a must in politics
By John Chadwick

Welcome to Campaign 2004, where the candidates' personal piety has become almost as important as their policy proposals. Is this a good thing?
http://www.jewishworldreview.com | (KRT) President Bush spoke of the capture of Saddam Hussein in distinctly religious terms.

"Justice was being delivered to a man who defied that gift (of freedom) from the Almighty to the people of Iraq," he said.

Sen. Joseph Lieberman, D-Conn., gave a speech in which he thanked the Divine for the Hebrew prophet Amos and Jesus of Nazareth.

Not to be outreligioned, Howard Dean told audiences in Iowa that he prays every day and has read the Bible.

Welcome to Campaign 2004, where the candidates' personal piety has become almost as important as their policy proposals.

"This is where we are now," said Mark Silk, an associate professor of religion in public life at Trinity College in Hartford, Conn. "What questions about pot smoking were to the candidates in 1988, belief in Jesus is to 2004."

But the earnest disclosures of religious devotion draw complicated and sharply divergent reactions in the multi-faith mosaic of the nation.

"I think the current administration has really upped the ante, and I do find it disturbing," said the Rev. Lynne Bleich Weber, pastor of the Episcopal Church of the Atonement in Tenafly, N.J. "You can't rule out G-d talk. We have freedom of speech and religion. But when I hear talk of G-d blessing a particular political agenda or mission, I find that's dangerous and inappropriate."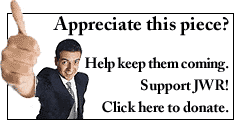 But others — including a fast-growing and emboldened evangelical Christian movement — contend that G-d has been kept out of the public dialogue for far too long. And they're working to bring him back.

"We have people throughout our state who have been praying our nation would be restored to our G-dly heritage," said Patricia Wenzel, a West Milford resident who is New Jersey coordinator for the National Day of Prayer. "I think for people to begin asking questions about the candidates - 'What is your value system? And under whose standard do you live?' — for people to be asking this, that's huge."

Both sides agree on one fact: The days when the nation's leaders could discuss their religious beliefs with reticence and restraint are over. Faith is now perceived as an essential part of a candidate's resume.

The turning point, some scholars say, came during the 1980 presidential campaign, when Ronald Reagan met with religious conservatives in Dallas, telling them famously, "I endorse you."

"What's happened is that the Republicans have figured out that the religious right is an important resource, and the Democrats have had to follow suit," said Ted G. Jelen, a political science professor at the University of Nevada at Las Vegas.

"Those who consider themselves part of the Christian right account for 15 percent of voters. That's a larger bloc than blacks, than unions, and close to Hispanics."

The religious right is particularly strong in the South, but groups like the Christian Coalition are active elsewhere, sending out e-mail alerts on a range of hot-button issues to members, who then inform their pastors and congregations.

Bush is expected to easily capture the evangelical vote in the South. From his own story of personal transformation through Christ, to his limits on stem cell research, to his efforts to provide tax dollars for religion-based social service agencies, Bush "has made it clear he is one of these folks, and they think he is one of them," Silk said.

Yet one public opinion poll suggests it isn't just the religious right who wants to hear more religion from political leaders. The poll, conducted during the summer by the Pew Forum on Religion & Public Life, reported that 41 percent of respondents said there had been too little reference to religious faith and prayer by politicians, nearly twice as much as the 21 percent who said there had been too much. The poll also found that more than half — 52 percent — said they would have reservations voting for a president who had no religion.

The political repercussions are evident on the campaign trail, where Dean came under intense scrutiny late last year because he avoided discussing religion. In a recent Newsweek interview, the former Vermont governor was asked: "Do you see Jesus Christ as the son of G-d and believe in him as the route to salvation and eternal life?"

Dean responded: "I certainly see him as the son of G-d." The flurry of G-d talk has sparked a backlash.

The Anti-Defamation League, a [thoroughly secular — editor] Jewish organization, issued a statement this month warning against the growing emphasis on religion in the campaign.

"Candidates should feel comfortable explaining their religious convictions to voters," said Barbara B. Balser, ADL national chairwoman, and Abraham H. Foxman, the group's national director. "However, we feel strongly that appealing to voters on the basis of religion is contrary to the American ideal and can be inherently divisive, wrongly suggesting that a candidate's religious beliefs should be a litmus test for public office."

New Jersey-based American Atheists plans to start a political action committee this year to make sure its voice is not excluded from the debate.

Ellen Johnson, a Midland Park, N.J., native who runs American Atheists from her home, cited a 2001 survey that showed 14 percent of the nation has no religious beliefs. The problem, she said, is that the millions of atheists, humanists, and agnostics aren't very well-organized.

"The politicians are doing what they perceive as necessary to get elected, and I don't blame them," Johnson said. "But this year we will be asking candidates questions and we will be making endorsements."

Sen. John Kerry of Massachusetts, the Democratic front-runner and a Catholic, will not emphasize his religion during the campaign, a spokesman said.

"The senator has said religion shouldn't be used to affect public policy," said Dave DiMartino. "He regularly attends church on the campaign trail, but he doesn't think faith is something you have to beat people over the head with."
Every weekday JewishWorldReview.com publishes what many in Washington and in the media consider "must reading." Sign up for the daily JWR update. It's free. Just click here.
John Chadwick is a reporter for The Bergen County (NJ) Record. Comment by clicking here.
© 2004, The Record (Bergen County, N.J.) Distributed by Knight Ridder/Tribune Information Services