Jewish World Review Jan. 13, 2004 / 19 Teves, 5764
Right man, right note
By Zev Chafets

'Reflecting Absence', chosen as the design for the World Trade Center memorial
It should come as no surprise that the WTC memorial was designed by an Israeli. Jewish influence exerting itself yet again? Hardly

http://www.jewishworldreview.com | NEW YORK — Like everyone else, I was taken aback by the announcement that Michael Arad's design, "Reflecting Absence," has been chosen for the World Trade Center memorial.

Some of the world's greatest architects submitted proposals. Arad, until this week, was an anonymous employee of the Housing Authority, a designer of police stations, a young guy with no major projects to his credit. How, I wondered, did he come up with an idea worthy of first place?

Later, I learned that Arad is an Israeli, and suddenly I got it. Israelis understand how to commemorate mass murder the way Eskimos know how to deal with snowstorms. They are experts the hard way.

Americans have had less experience.

My little town in Westchester was hit hard by 9/11. A lot of people worked at the Trade Center. A considerable number were killed.

A few days after the attack, the town held a memorial ceremony at the high school football field. People milled about in shocked silence. The mayor made a speech. Local clergy recited prayers. The school band played mournful selections. Here and there, young guys chanted "U.S.A.! U.S.A.!"

The shouts sounded hollow. So did the speeches and the prayers. Even the band was off-key.

This is a town famous for its efficiency. It is loaded with creative people. But it had no idea how to mourn in public.

This was new to me. I had moved there from Israel less than a year before 9/11. The streets of my new town were cleaner than my old Tel Aviv neighborhood and much quieter. No stray cats roamed the back alleys. No cars parked illegally on the sidewalks.

The town fathers were good at everything except staging a memorial service.

In Israel, even the most bumbling provincial mayor knows how to put one on. It's a matter of experience.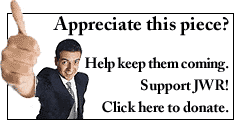 Over time, through trial and error, Israelis have developed the rituals, symbols and ethos of collective grief. It is an evolving subject. How to deal with tragedy is a matter of constant national conversation. Is it proper for soldiers to cry at the funerals of fallen comrades? Should eulogists call for revenge? What sort of ceremonies should be held on Memorial Day? And how monumental should national monuments be?

Israelis are an emotional people, but on this subject national taste runs to restraint and minimalism. There is a feeling that mass murder speaks for itself. Steel and brick can't express the fury, grief and horror it inspires. Or the resolve to fight on. At best, a monument can mark the spot where sheer evil has been done.

I don't mean to diminish the individuality of Michael Arad's design by nationalizing it. (Full disclosure: I know and like his parents.) He is obviously a brilliant young architect with a unique personal approach. The son of diplomats, he was partly raised and educated in Mexico and the U.S., and he has been exposed to many influences beyond those of his native land.

Still, there is no mistaking the Israeli sensibility of Arad's concept - two reflecting pools of water on the site of the towers. There is no bravado here, no theater. It is a memorial for wartime, incomplete as the war itself is incomplete.

It would be wrong to imagine "Reflecting Absence" is in any way a passive concept. On the contrary, it is a quiet, disdainful rebuke to the fanatics who planned and cheered the attack on America. It is designed to be a place for people to commune with the spirits of 9/11.

But it also says to the world that New York, and America, intend to face the furies of the jihad with a self-restraint born of humanity and calm resolve.
Every weekday JewishWorldReview.com publishes what many in the media and in Washington consider must-reading. Sign up for the daily JWR update. It's free. Just click here.


JWR contributor Zev Chafets is a columnist for The New York Daily News. Comment by clicking here.
© 2004, NY Daily News